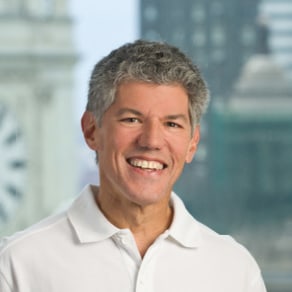 Important Verdict from Former Supreme Court Justice
By Lee Shapiro
In a recent co-written op-ed piece in the Wall Street Journal, former Supreme Court Justice Sandra Day O'Connor issues a significant verdict on the importance of blended learning:
"Blended learning—combining digital tools with supervised instruction—incorporates the best of what teachers do with the support of instructional technologies that help strengthen the time that teachers spend with their students. This kind of blended learning is particularly effective for tackling difficult subject matter."
However, too many schools are either mired in the methods of the past, with tools and methodologies that have not changed in more than 100 years or are giving lip service to the digital age by providing access to tablets or computers without integrating these tools into the educational process.  In a recent survey commissioned by digedu, an innovative educational technology company where I serve as Chairman, the following was discovered:
93% of K-12 teachers report that technology has a positive effect on student engagement
50% of K-12 teachers report not being adequately supported when using technology
46% of K-12 teachers report that they lack the training needed to use technology effectively with students
33% of K-12 teachers report a lack of visibility into whether students are on task when using technology
Our children spend their time outside of schools living a digital life.  Rarely a dinner goes by in our home without someone reaching for their phone to find the answer to a question we are discussing – but in schools, learning is tied to textbooks printed years earlier and which fail to engage the reader in a meaningful way.  We can do better – personalized, self-paced instruction is available and teachers increasingly want this for their own classrooms.
We just finished a horrendous winter in Chicago where I live – and gained a new term for our vocabulary, "Polar Vortex."  Chicago Public Schools closed for four days due to weather in January.  But now we have a chance to end "Snow Days" – since learning can, and should, take place virtually anywhere. The opinion of Former Justice O'Connor should be a unanimous decision, without dissent.