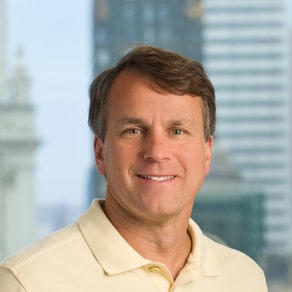 Chicago Tribune: Glen Tullman Shoots for Next Big Thing
7Wire Managing Partner Glen Tullman talks to the Chicago Tribune about how he aims to harness communication technology to improve healthcare and education.
Read the full executive profile here and an excerpt below:
Tullman's playfulness belies a dogged work ethic (6 a.m. Sunday phone meetings are routine) and a serious passion about using technology to improve health and education, two areas of focus for Chicago-based 7Wire Ventures. The company also has stakes in Argo Tea, a glass blowing workshop and an online pawnshop.
He personally has given more than $5 million and substantial fundraising muscle to the Juvenile Diabetes Research Foundation since two family members were diagnosed with the disease.
But it's not enough to support research through philanthropy, he believes, so his venture firm has a social entrepreneurship bent, aiming to do well by doing good.
"We have to get business focused on solving the big social problems," he said. "We can't expect charities to do it alone."