Tunde Akinniranye joins 7wireVentures as Investment Analyst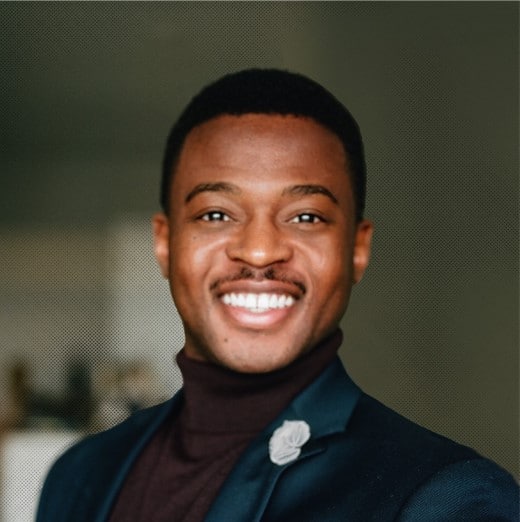 7wireVentures is pleased to announce that Tunde Akinniranye has joined the team as an Investment Analyst. Tunde will work with the 7wire team across key areas of investing and to drive growth with current and future portfolio companies.
"Since first meeting Tunde, we have admired his passion for healthcare, technology, and early-stage enterprises. We are thrilled that he is joining our team and are excited about the prospects of working with him as we grow our portfolio companies," commented Lee Shapiro, Managing Partner of 7wireVentures.
Tunde joins 7wireVentures after serving as a Senior Financial Analyst at Honor where he worked with several business leaders across the organization to provide analytical support for strategic projects and critical operating decisions. Most recently, Tunde supported the organization during the Series D fundraising initiatives, which matriculated in closing a new $140M Series D financing round.
"It is an exciting time to be a part of the digital health space, as we continue to see an accelerated trend towards consumerization and digital transformation in healthcare," said Tunde Akinniranye. "7wireVentures' commitment to driving value across the healthcare ecosystem by investing in solutions that empower an Informed Connected Health Consumer is truly compelling and I am absolutely thrilled to be a part of a team that is dedicated to supporting consumer-centric entrepreneurs."
Prior to his role at Honor, Tunde was a Consultant at Oliver Wyman, where he provided advisory support for leading health plans, health systems, and retail pharmacy organizations. In this role, he worked collaboratively with Senior Executive teams on several initiatives including organizational design, operational analyses, new product launches, and go to market design, with the overarching goal of improving the healthcare experience for key stakeholders and consumers. Tunde earned his B.A. in Economics and Global Affairs from Yale University.
"Tunde brings a unique perspective to healthcare leaders, both from his time working with prominent healthcare organizations at Oliver Wyman and most recently, through his time scaling a high-growth healthcare startup," said Alyssa Jaffee, Partner at 7wireVentures. "We are confident that Tunde will be a trusted thought leader and advisor across the ecosystem of early-stage digital health entrepreneurs."
About 7wireVentures
7wireVentures is a preeminent venture capital firm that invests in early-stage digital health companies supporting an Informed Connected Health Consumer – the epicenter of a consumer-first, tech-enabled convergence of the health and wellness markets. Fund successes, such as founding Livongo, are due in large part because the team are both seasoned operators and investors with extensive industry experience. Being highly selective with investments, the fund works side-by-side with founders to build companies that change the status quo and empower consumers to be better stewards of their health. As company builders, the 7wire team has assumed highly involved roles, in some cases, even pursuing a Hatch strategy to start promising new ventures. Visit www.7wireventures.com.