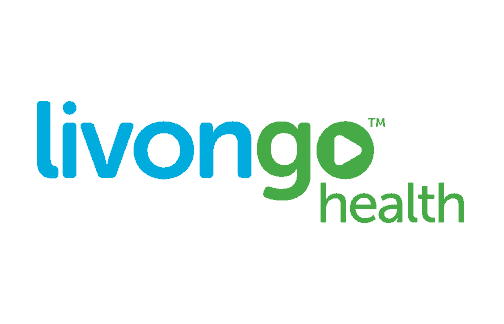 Glen Tullman Launches Livongo Health™ to Empower Consumers with Chronic Conditions to Live Better, Beginning with Diabetes
$10M Funding Led by General Catalyst Partners
Palo Alto, CA – September 10, 2014  – Livongo Health™, a consumer digital health company, launched today with a vision to empower people with chronic conditions to live better through the combined power of technology, real-time personalized information, and support from their chosen care team.
"We're reinventing the way people with chronic conditions, beginning with diabetes, will experience and manage their disease" said Glen Tullman in announcing the launch of Livongo Health™ today at TechCrunch DISRUPT in San Francisco. Headquartered in Palo Alto and with operations in Chicago, the new company brings together Silicon Valley's consumer DNA and a world-class healthcare team.
Livongo Health™ is initially focusing on diabetes, which currently accounts for over $250 billion of health care costs per year in the U.S. alone. "By rethinking everything about the way we currently manage diabetes, we can have a positive impact on the experience of people with diabetes, improve care, and dramatically reduce costs" said Tullman. Livongo Health™ will offer an FDA cleared, interactive glucometer, unlimited supplies for monitoring, cloud- based analytics, and real-time monitoring and support.
"As a parent of a son with diabetes, I know first-hand about the challenges of living with a condition that is present each day, every hour, every minute, " said Glen Tullman, Chief Executive Officer of Livongo Health™. "Almost everyone I know has a parent or loved-one dealing with diabetes and its severe complications. People with diabetes don't want to do more – they want better information and tools so they can manage their own conditions, share with their care team, whether family, friends or physicians, and know that support is only a touch away if they need it. Our mission is to help consumers minimize engagement with the disease and maximize healthy living on the go."
The company secured initial funding from 7Wire Ventures (run by Tullman and long-time partner Lee Shapiro) and a recent $10 million Series A funding round from General Catalyst Partners. Hemant Taneja, Managing Director at General Catalyst said, "We're excited to partner with Glen and team to help accomplish their mission. We think that companies like Livongo can reduce healthcare costs by $100 billion in diabetes alone."
The company launches with a solid and growing core of consumers actively using its service, deep ties in the diabetes space, and clinical research programs underway at leading institutions including the University of Massachusetts and the University of South Florida, with more to be announced in the coming months. Dr. David Harlan, a noted endocrinologist, professor, and Co- Director, Diabetes Center of Excellence at UMass Memorial Medical Center, who led the initial testing commented, "Livongo is offering a promising new technology that was well received by our patients with diabetes and also provided more data and information than our clinicians have ever had before."
The company also works with large self-funded employers, including Office Depot, and expects to announce a number of other strategic partnerships in the coming months.
About Livongo Health™
Livongo Health™ is reinventing the way people manage chronic conditions, beginning with diabetes. We are focused on improving the experience for people with diabetes, the people who care for them (family, friends, physicians), and the people who pay for their care. By offering the right information, tools and support, at the right time, we empower people with diabetes to live better and improve their health while reducing the cost of care. For more information visit: livongo.com.
About General Catalyst
General Catalyst Partners is a venture capital firm that makes early-stage and growth equity investments. The firm backs exceptional entrepreneurs who are building innovative technology companies that transform industries, including Oscar, KAYAK, Demandware, Stripe, Airbnb, The Honest Company, Warby Parker, Datalogix, BigCommerce, Snapchat, HubSpot, and Datto. The General Catalyst partnership leverages its broad experience to help founders build market- leading businesses. General Catalyst has offices in Cambridge, MA, Palo Alto, CA and New York City. For more information, visit: www.generalcatalyst.com or www.twitter.com/gcvp.
About 7Wire Ventures
Founded by Glen Tullman and Lee Shapiro, 7Wire invests in innovative ideas and entrepreneurs that address three critical areas: health care, education, and energy. Through the creation of new businesses, investments in early and growth stage companies, and complementing funds with insight and experience, 7Wire transforms great ideas into world class companies. For more information visit: www.7Wireventures.com.
Livongo Health™ Contacts:
Catherine Riedel
catherine@nextleveleverything.com
312.209.0250
Stephanie Kowalski
skowalski@livongo.com
773.499.9594
General Catalyst Contact:
Katja Gagen
kgagen@generalcatalyst.com
415.690.6689