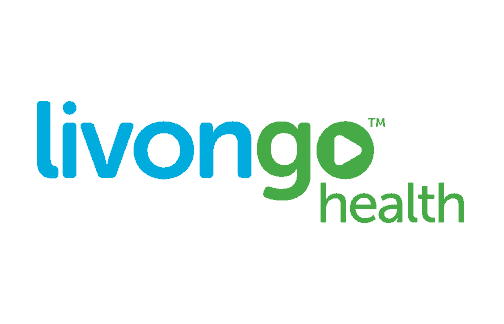 Livongo Health™ Launches New consumer Digital Health Platform for People with Diabetes
Palo Alto, CA – September 10, 2014 – Livongo Health™, which launched earlier today, is announcing the availability of Livongo for Diabetes, its new consumer digital health platform that provides real-time information, personalized tools and a connected support network to empower people with diabetes to live better.
Diabetes is a 24/7 disease that takes significant effort to manage and there is no right answer for everyone. It requires a simple approach that focuses on the individual. Livongo for Diabetes translates the unique story each person's body tells—what we call "your body's vital narrative™"– into actionable information that empowers people managing a chronic condition to live better.
Livongo Health™ creates a comprehensive, open ecosystem that combines technology, smart cloud, and human, caring support to reduce the burden and busywork associated with managing diabetes:
Connected Devices: We've turned the traditional blood glucose meter into a tool that measures blood sugar, includes an on-board pedometer, allows information sharing at the touch of a button, and creates a dialogue that places equal value on how a person feels and the numbers.
First, we minimize and ease the busywork and burden (no logging, ordering strips, or having to remember to bring your meter to physician visit and download it).
Second, we use the cellular network to keep you in touch at all times, anywhere you are, automatically transmitting blood glucose readings, activity information (such as steps), and how you're feeling to provide a real-time picture of your health.
Smart Cloud: Once that real time picture of your health is transmitted, our smart cloud goes to work to develop insights that combine clinical rules and information from your physician with your personal information, likes and habits. We make it personal to you because it is. We use information to enable effective self-management. The decision- making process gets smarter and more personalized the longer you participate in the program.
Informed, Virtual Care Team: Everyone is different and has unique needs so we cater to you. Whether you're an 80-year-old with Type 2 diabetes or a kid with Type 1, you may want your kids or mom and dad to know what's happening with your health, especially if there's a problem. And they probably want to know. Everyone feels better when you are in touch. And you may want to share some or all of your information with your clinical team. It all happens "automagically" with Livongo Health™. Most important, with Livongo for Diabetes, it's reassuring to know that our team of Certified Diabetes Educators is ready to provide whatever support or education is needed and that they'll reach out should your readings require clinical attention.
"Livongo Health™ is changing the whole experience of diabetes. No more log books, no more need to remember to order refills, no more unanswered questions about your numbers. By reducing the busywork and barriers we're empowering people with diabetes to spend less time managing their condition so they can focus on living their lives," said Glen Tullman, CEO of Livongo Health™.
To learn more about how Livongo for Diabetes can deliver results for your organization visit livongo.com.
About Livongo Health™
Livongo Health™ is reinventing the way people manage chronic conditions, beginning with diabetes. We are focused on improving the experience for people with diabetes, the people who care for them (family, friends, physicians), and the people who pay for their care. By offering the right information, tools and support, at the right time, we empower people with diabetes to live better and improve their health while reducing the cost of care. For more information visit: livongo.com.
Livongo Health™ Contacts:
Catherine Riedel
catherine@nextleveleverything.com
312-209-0250
Stephanie Kowalski
skowalski@livongo.com
773-499-9594