7wireVentures is Hiring an Investment Team Member!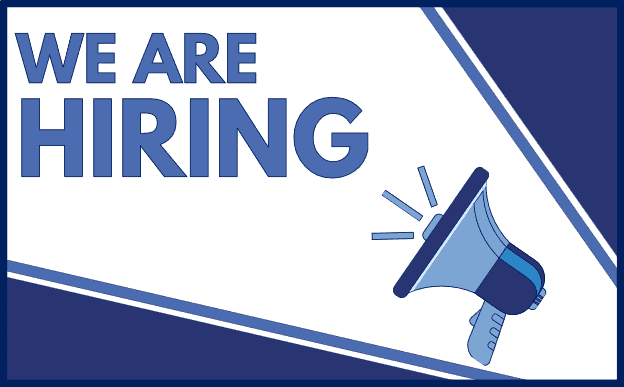 As 7wire continues seeks to expand our investments in promising digital health entrepreneurs, we are also looking to grow our team! We are officially kicking off our search for an Investment Team Member!
Role Summary:
We are seeking a Venture Capital Investment Team Member to join our team. This role is an invaluable opportunity to be seen as a leader in the digital health ecosystem and become immersed in the various aspects of early-stage venture capital investing. The team member will deepen their abilities in key areas of investing including deal evaluation, deal execution, market analysis, partner meetings, strategic limited partner interaction, and portfolio company support. We are looking for candidates that have prior experience in investing, solid financial acumen, a deep interest in the U.S. healthcare system, and a passion for technology.
Responsibilities Include:
Evaluating the market for potential deal opportunities
Screening and evaluating potential 7wire investments by reviewing company pitch decks, conducting management calls, preparing initial questions and data requests, and driving a deal process
Conducting due diligence and financial modeling for companies under review for potential investment
Leading market research and competitive analyses
Preparing internal investment memorandums and valuation analyses
Presenting to the 7wire Investment Committee and when applicable, the Strategic Limited Partners
Assisting in deal execution on select investments
Tracking healthcare market growth and technological development in healthcare
Researching key areas of 7wire thought leadership and leading development of strategic content
Working with 7wire portfolio companies to support operations, growth, or other initiatives
Assisting with fund operations as needed including weekly reporting, quarterly investor presentations, and monthly collection of portfolio company data
Supporting and driving marketing initiatives to grow the 7wire brand
Skills and Experience
Bachelor's degree required
Minimum of 5 years of experience in consulting, investment banking, venture capital, private equity, technology, or other relevant roles bringing a strong analytical background
Minimum of 2-4 years of healthcare experience preferred
MBA preferred
Strong knowledge of Excel including advanced functions
Ability to produce well-designed PowerPoint presentations
Outstanding analytical skills
Strong oral and written communication skills with ability to tailor a message for a specific audience
Exceptional attention to detail
Committed work ethic and able to envision, prioritize and complete parallel projects without requiring hands-on guidance in a fast-paced, fluid environment
Enthusiasm and palpable hunger for early-stage investing and the startup ecosystem
Strong sense of urgency
Excellent multitasking skills and a willingness to own projects
Strong critical thinking and discussion skills
Entrepreneurial and scrappy approach for getting things done
Strong time and project management skills
Willing to re-locate to Chicago, IL
About 7wireVentures
7wireVentures is a preeminent venture capital firm that invests in early-stage digital health companies supporting an Informed Connected Health Consumer – the epicenter of a consumer-first, tech-enabled convergence of the health and wellness markets. Fund successes, such as founding Livongo, which merged with Teladoc to become the largest digital health transaction in history, are due in large part because the team are both seasoned operators and investors with extensive industry experience. As a highly selective investor, the firm works side-by-side with founders to build companies that change the status quo and empower consumers to be better stewards of their health. As company builders, the 7wire team has assumed highly-involved roles, in some cases, even pursuing a Hatch strategy to start promising new ventures. Visit www.7wireventures.com.
To apply please email a resume to Tunde Akinniranye at tunde@7wireventures.com.