7wireVentures Deepens Relationship with PayZen, Leading The Company's $20M Equity Financing

We are excited to announce that 7wireVentures has led a $20M equity financing round in our portfolio company PayZen. In addition to this financing, PayZen secured a $200M credit facility provided by Viola Credit. The company's AI led tech-platform addresses healthcare affordability head on. With these new funds, Payzen will expand the markets it serves in light of the growing demand for its platform.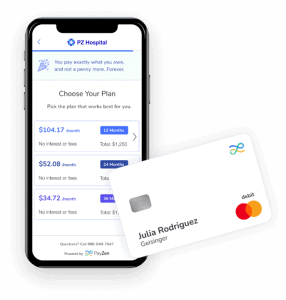 Today, 112M American adults are struggling to pay for healthcare, forcing many to make highly consequential and devastating choices between their livelihood and their health.[1] Over the past year, 40% of U.S. adults have delayed or gone without medical care simply due to cost.[2] Conversely, over 1 in 3 adults 50+ have forgone other basic needs such as food and utilities to pay for healthcare.[3] Yet despite their sacrifices, over 1 in 2 Americans are burdened by medical debt and medical debt remains the nation's leading cause of bankruptcy.[4][5] To address this growing crisis, PayZen provides consumers with a new and different choice. The company offers personalized, flexible, and transparent payment options for consumers through no interest, no-fee payment plans. The platform seamlessly integrates into a provider's revenue cycle system to help health systems dramatically increase consumer access to healthcare while simultaneously improving patient collections.
In the 12 months since the company's last financing, PayZen has experienced unparalleled growth, by addressing, in part, the need for a more affordable healthcare system. Through the company's new partnerships with major health systems, continued expansion with existing clients, and launch of a convenient debit card offering, PayZen has doubled revenue every quarter this year. We are proud to partner with PayZen to further expand the company's impact and reach particularly during a time when many Americans are facing the harsh realities of a slowing economy.
As part of the new financing, 7wireVentures Managing Partner, Lee Shapiro will join PayZen's Board of Directors, and will apply his deep healthcare expertise and extensive network to further support PayZen as it cements its position as the nation's top patient financing platform. We're pleased to support the business alongside existing investors, including SignalFire, Link Ventures, Viola Ventures, and Picus Capital.
Congratulations to Chief Executive Officer and Co-Founder, Itzik Cohen and the entire PayZen team for this momentous achievement and the next chapter of growth for the business!
[1] West Health
[2] KFF
[3] Gallup
[4] CNBC
[5] Fox Business