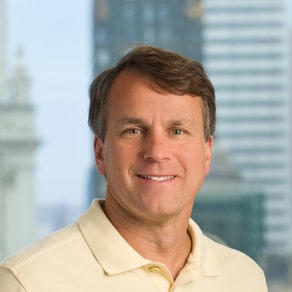 What Uber and Apple can teach us about fixing health care
In his latest Forbes column, 7wire's Managing Partner Glen Tullman talks about what Uber and Apple can teach us about fixing health care.
Read the full article here and an excerpt below:
"It's easy to think that Uber's pitched battle with entrenched cab companies is a classic microcosm of technological disruption. Not so. Rather, it speaks to a more powerful and enduring truth: Technology doesn't force revolutionary change, consumers do.
Uber came along with a better way to get around in cities. Rather than force consumers to hail, whistle and pray for cabs, Uber enables them to order a ride on their smartphones, prepay with the app, know who their driver is by name and watch their vehicle as it approaches, onscreen, in real time. That potent combination of convenience and novelty now has many believing that Uber could spell the end of the traditional taxi dispatcher. If you think that reports of the industry's demise are premature, there's a legion of Silicon Valley's savviest investors who disagree with you — last week, the company announced its latest fundraising round, valuing it at $18 billion.
Rather than stepping up their game to compete, the cab companies are trying to strangle Uber with red tape, pushing for regulations that would make it impossible for ride-share companies to do business. They are going to lose. Consumer — and, more to the point, voter — sentiment is behind Uber, as well as ride-share startups like Lyft, Hailo and Sidecar, for a simple reason: Their service is easier to use, sometimes less expensive, and few among us have soft spots in our hearts for cab companies."