Our Investment in Vivante Health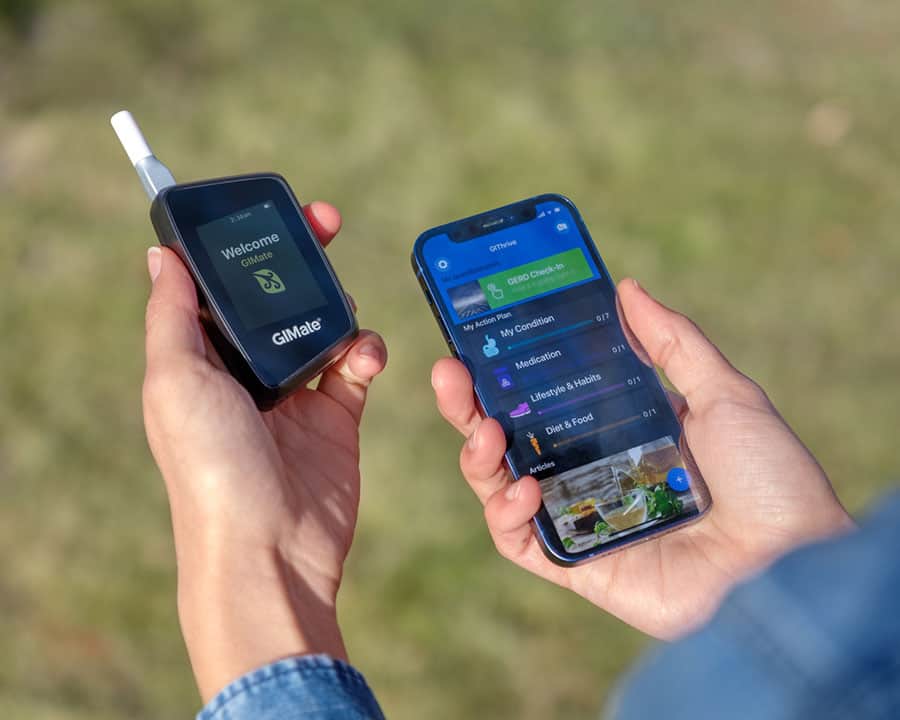 We are excited to announce that 7wireVentures has led an investment in Vivante Heath ("Vivante"), an industry-leading platform for consumers to better manage their gastrointestinal (GI) disorders, as part of the company's $16M Series A financing round. Vivante is a comprehensive digital engagement and chronic condition management platform that uniquely addresses the many challenges consumers with GI conditions face. Through a multidisciplinary approach Vivante leverages evidence-based clinical protocols ultimately empowering consumers to effectively manage their conditions and lead healthier lives. We are delighted to partner with new investors Human Capital, Intermountain Healthcare Ventures, SemperVirens, MTS Partners, Long Run Ventures, and existing investors FCA Venture Partners, Distributed VC (formerly NFP Ventures), Big Pi Ventures, and Lifeforce Capital to collectively help scale Vivante's next phase of growth.
At 7wireVentures, we seek to partner with businesses and entrepreneurs that embrace our mission to empower an Informed Connected Healthcare Consumer. By equipping consumers with the tools, personalized care plans, and expert support needed to take a more active role in managing their GI conditions, Vivante fully embodies this thesis.
"70 million Americans suffer from digestive health conditions, twice the number of Americans with diabetes," said Robert Garber, Partner of 7wireVentures. "Vivante is meeting consumers where they are to create personalized care journeys to improve the lives of those with GI conditions while creating significant savings for self-insured employers and payers alike."
Vivante CEO Bill Snyder, brings a wealth of experience in building strong commercial partnerships across the healthcare ecosystem. Prior to Vivante, Bill served as a VP at Humana and led Enterprise Partnerships at Virta Health, where he was responsible for sales and business development.
"We are thrilled to partner with 7wireVentures and leverage their incredible operating experience, insights and proven track record of success as we look to accelerate the next phase of Vivante's growth," said Bill Snyder, Vivante Health CEO. Equipped with this new round of financing, we will work collectively towards our aligned missions of improving the consumer's digestive health experience while delivering clinical outcomes at scale for our enterprise partners."
Vivante's unique end-to-end platform delivers a streamlined care management experience for patients. Through the company's "GIThrive" platform, consumers can easily access virtual care with a dedicated care team of nurses, registered dietitians, and health coaches, self-manage their disease through a suite of digital tools, and access personalized care plans custom to each patient. By providing the consumer with easy access to care resources and relevant data, Vivante is empowering the patient to take control of their GI health and get back on track to health.
Why We Invested
A Clear Need for Improvement for GI Care
Today, nearly 1 in 4 Americans live with a digestive disease, ranging from irritable bowel syndrome to Crohn's Disease. Many digestive diseases are complicated to diagnose and treat, with ever-changing symptoms that are difficult to manage. Consequently, patients often face extensive and expensive diagnostic tests with many receiving inconclusive results which exacerbates an already discouraging and difficult experience. As the prevalence of GI disorders continues to climb, the need for expanded care access as well as a streamlined and efficacious care model has become abundantly clear. Vivante's tech-enabled program equips consumers with the tools they need to better manage these conditions.
The Growing Cost Burden of GI Conditions
The direct and indirect costs of digestive diseases are growing at an alarming rate. Treating GI disorders represents a meaningful portion of healthcare expenditures today, with the U.S. spending over $136B on GI treatment in 2019 alone. This includes the three million GI-related hospital admissions that occur every year, amounting to $31B in medical spend.1 Employers also continue to incur significant indirect costs due to digestive issues, including decreased productivity (upwards of 8 days per month), and increased absenteeism (average of 1.5 days missed work or school per month).2 All in, indirect costs due to GI conditions cost employers $20B each year.3 Payers, employers, providers, and consumers alike are actively searching for solutions that improve digestive health outcomes, and ultimately drive down this collective spend. Vivante has witnessed this recent shift in employers in particular as digestive health has quickly become a high priority.
Exponential Growth and Demonstrated Cost Savings
Since initially launching the business, Vivante has grown their client base by 400% in 2021, including landing key Fortune 500 client partners, such as US Foods, Bucknell University, and Marpai. Furthermore, Vivante is partnering with platforms such as Accolade, Welltok, and Virgin Pulse to further grow their footprint to establish the organization as the leader in digestive health. Collectively, Vivante's potential member base encompasses over 500,000 covered lives. The company's continued commercial momentum speaks to the significant demand for Vivante's solution and opportunity to capture growing employer demand for digestive health solutions.
Vivante's rapid growth is partially attributed to the company's compelling demonstrated cost savings case. Recently, the company completed an analysis with a large employer organization, demonstrating an impressive 3 to 1 ROI in direct medical cost reductions. Bolstered with this proven cost savings evidence, Vivante is well-positioned to sell into the employer market and continue towards its rapid pace of growth.
We are thrilled to welcome Vivante Health to the 7wireVentures portfolio and look forward to working with Bill and the entire Vivante team as they reinvent care for those that suffer from digestive disorders.
Sources:
[1] New England Journal of Medicine: Burden and Costs of Gastrointestinal Disease in the U.S
[2] National Institutes of Health: Effects of Irritable Bowel Syndrome on Daily Activities Vary Among Subtypes Based on Results From the IBS in America Survey
[3] AJMC: Total Costs of IBS: Employer and Managed Care Perspective