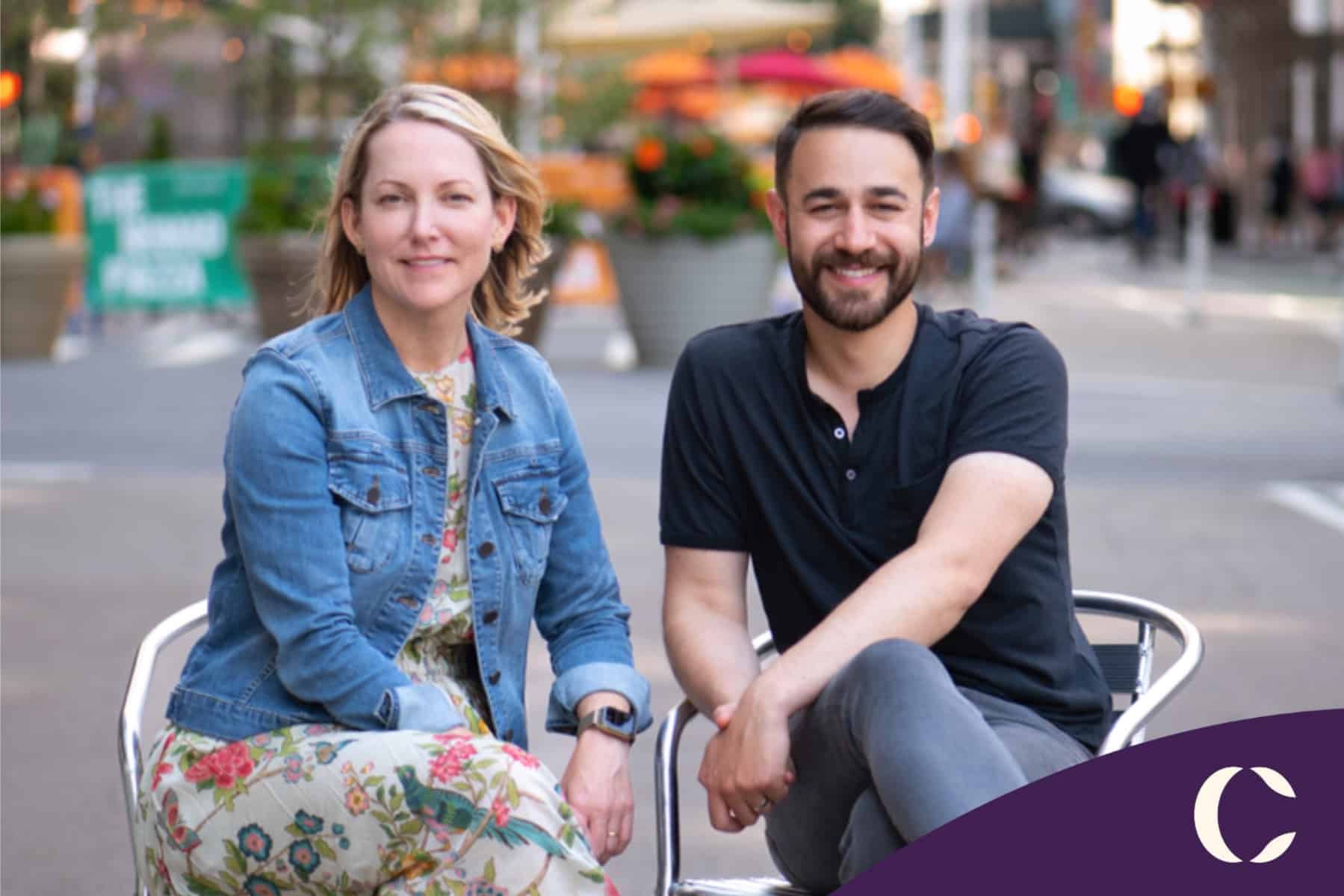 Announcing the Newest 7wireVentures Hatch Company- Caraway
Today, 7wireVentures portfolio company Caraway has officially emerged from stealth! Caraway is a women's+ digital healthcare company taking on the societal and medical imperative of caring for college students by providing integrated mental, reproductive, and physical healthcare.  Built by students, for students, Caraway's platform delivers care tailored to the unique health needs and challenges that present for young women during this key developmental age window.
At 7wireVentures, we Hatch companies where we see significant, unaddressed needs, and look to partner with like-minded investors and industry leaders who share our vision. We Hatched Caraway after evaluating countless solutions in the women's health market. The more we dug into a woman's health journey, we kept going back to the pivotal moment of transitioning from childhood to adulthood and how impactful it is on longitudinal health. While a woman may get early exposure to the U.S. healthcare system in her teens, as soon as she leaves home, she essentially vanishes off the face of the healthcare planet. The system fails to engage her and in return, she fails to engage with the system during a fundamental time when she is desperately seeking agency in her healthcare decisions. After numerous hours of interviewing Gen-Z individuals about their experiences with the healthcare system, we understood where the most impact for change could be had: the transition to college.
Our partner, Alyssa Jaffee exposed this massive problem and potential solution to OMERS Ventures Principal Chrissy Farr, a longtime friend of our firm. Based on their own lived experiences, Alyssa and Chrissy understood the abysmal student healthcare experience, which has witnessed little to no change in the past decades, and both were passionate about changing the status quo. Our firm then conducted meaningful diligence, spearheaded by our team and Gen-Z student interns, including Margot Taylor and Kara Barclay (Caraway student advisor). As college alumni and Gen-Z women, both could deeply relate to the problem and provided invaluable insights into the challenges they each faced when navigating the healthcare system as students.
Today's college-aged woman is in a mental and physical health crisis and is facing an unprecedented set of healthcare and societal challenges. COVID-19 exacerbated the already skyrocketing rates of anxiety and depression inherent in present-day young adulthood. At the same time, with the overturning of Roe v. Wade, the college-aged woman now faces a threat to her personal choice and freedom at a time when she is seeking greater independence in her healthcare choices. The resources made available to her — often university student health — are akin to the dark ages. Staffing shortages, impossible wait times, and countless accounts of misdiagnosis and mistreatment all have prominent roles against the backdrop of a frustratingly complicated and byzantine healthcare system.  At center stage are young women, tasked with navigating the country's broken healthcare system with a paucity of resources and no guidance. For most, student health isn't a viable option.
"The fundamental healthcare rights of college women are under attack, and many young adults are navigating the system with little to no support or resources," said Alyssa Jaffee, Partner at 7wireVentures. "We have now entered a pivotal moment in time where we as a society must join together to expand access to care for the 10 million young women who deserve more from our healthcare system. We can and must do better."
Together, 7wireVentures and OMERS Ventures jointly recruited Lori Evans Bernstein as Chief Executive Officer, a tenured healthcare entrepreneur who brings 20+ years of healthcare technology and policy experience. Joined by her long-time business partner, Josh Tauber, the two Co-Founders recruited a best-in-class team— with many being members of Gen-Z — to build and scale the business.
The company launched through a $10.5 million seed investment round led by 7wireVentures and OMERS Ventures, with participation from Hopelab Ventures and Lux Capital, and notable healthcare leaders including Trevor Price, Oxeon Investments, Brian Regan, Missy Krasner, ex-Amazon, Aike Ho, Partner at ACME, Leslie Schrock, prominent angel investor, Elliot Cohen, Co-Founder of PillPack, Doug Hirsch, Co-CEO of GoodRx, and Kate Ryder, CEO of Maven Care.
"There has never been a more critical time in healthcare for women," said CEO and Co-Founder Lori Evans Bernstein. "We have entered a time where college-aged women are in desperate need of improved access to mental health care, reproductive healthcare, and a desire for trusted guidance on how to navigate the system. On top of this, Gen-Z expects a different and better healthcare experience. This is what we are building at Caraway. We are so excited to partner with the 7wireVentures team and leverage their experience hatching and scaling consumer-centric digital health companies to tackle the systemic issues that plague healthcare for women in college."
Caraway's integrated care model leverages a team-based and whole-person approach. Caraway's care team includes gynecologists, psychiatrists, adolescent specialists, therapists, nurses, and care coaches. Via its mobile application, Caraway will provide 24/7 access to virtual care for members, enabling them to (1) chat with a care team clinician, (2) schedule a telemedicine appointment, (3) connect to in-person care by actively assisting students with care referrals, coordination and follow up, (4) learn about and access personalized content most relevant to college women+, (5) engage in self-guided care programs, and (6) access home testing kits UTIs and STI diagnosis and treatment.
Why We Hatched Caraway:
A massive market need for college mental and women's health
Caraway is intentionally launching a platform targeted at the 10 million college-aged women where there is an imminent need to improve the mental and physical healthcare experience which today, is on a rapid decline.  The healthcare needs of women transcend basic care as they transition into young adult womanhood, which is often characterized by underdiagnosed gynecological conditions and reproductive health concerns. Today, roughly 6-12% of the reproductive-aged female population has PCOS, up to 11% is impacted by endometriosis, and roughly 4% will acquire pelvic inflammatory disease. Yet nearly two-thirds of women reported not seeing an OB-GYN in the prior year, further complicating an accurate diagnosis. Furthermore, with the overturning of Roe vs. Wade, reproductive health is in crisis, making accessible care services for college women increasingly vital. Add the COVID-19 pandemic, which has incited an endemic of depression and anxiety for over 1 in 3 young adults, including a frightening escalation in suicide— and you have a cacophony of unmet and sometimes lethal health needs.
Caraway's integrated care model is intentionally designed to serve the holistic physical and mental health needs of this age demographic. Caraway's mental health program is purpose-built to deliver therapy and self-management tools contextualized for the problems that often surface during college. The platform is designed to address the intersectionality between mental and physical health and uncover early diagnoses that set the course for lifelong healthy habits and overall wellbeing. Furthermore, Caraway will serve as a trusted resource in a frightening and confusing time for both higher education leaders and young adult women.
Unacceptable status quo fraught with hassles for consumers
On-campus student healthcare services miserably fail to meet the demand for the over half of the women aged 18-27 that are in college. For young adults in need of accessing student health, the journey is fraught with access gaps, long wait times, and antiquated scheduling processes. In fact, students wait at least three weeks for an initial appointment with a mental health provider, with many waiting upwards of 10 weeks for a first available appointment. This is largely due to the insignificant investment and staffing available at most university campuses. Colleges on average spent only about $185 per student for their health centers, and in 2017, nearly 70% of colleges surveyed did not have a full-time psychiatrist, and ~33% did not have a full-time physician. With little to no guidance on how, when, or where to receive their healthcare, college women are confused, concerned, and oftentimes opt not to receive care at all.
Caraway addresses these challenges by partnering with universities to provide their female students with access to an integrated care team available 24/7 and through their preferred modality. By partnering with universities, Caraway can ensure that students receive timely, convenient access to the care they need while also alleviating the demand burdens faced by student health centers.
Best-in-class leadership team
Caraway's leadership team brings decades of healthcare, entrepreneurship, and lived experiences, all of which will be necessary to execute on the structurally complex challenge of rethinking college health. At the helm of the organization is Lori Evans Bernstein as CEO who has dedicated her career to expanding healthcare access, increasing quality, and improving outcomes. She has held roles at digital health startups (HealthReveal, GSI Health), in government (New York State Department of Health), and at large healthcare organizations (ActiveHealth Management/Aetna.)
Joined by Josh Tauber, who worked side-by-side with Lori as COO at HealthReveal, the two Co-Founders recruited a best-in-class team. Caraway is bolstered with tenured leaders directing the clinical and product strategy including Cheryl Baggerorer as Chief Health Officer (formerly Galileo, Alameda County Behavioral Health) and Nita Stella as Head of Product (formerly Kindbody, Teladoc.) Furthermore, the leadership team has strategically woven Gen-Z team members into the fabric of the organization both as team members (eight employees) and through a selectively recruited Gen-Z student advisory board.
At 7wireVentures, we invest in solutions that empower an Informed Connected Healthcare Consumer. Through their virtual care delivery model, Caraway enables college-aged women to access personalized and high-quality care when and where they need it, squarely fitting within this thesis. We are excited to welcome the company to the 7wireVentures portfolio.
Thank you to all the team members who helped us with the foundational Hatch diligence including Margot Taylor, Kara Barclay, Jinal Shah, Tunde Akinniranye, and Rachel Stillman.