7wireVentures Presents: Top of the Ladder Featuring Caraway Co-Founder Lori Evans Bernstein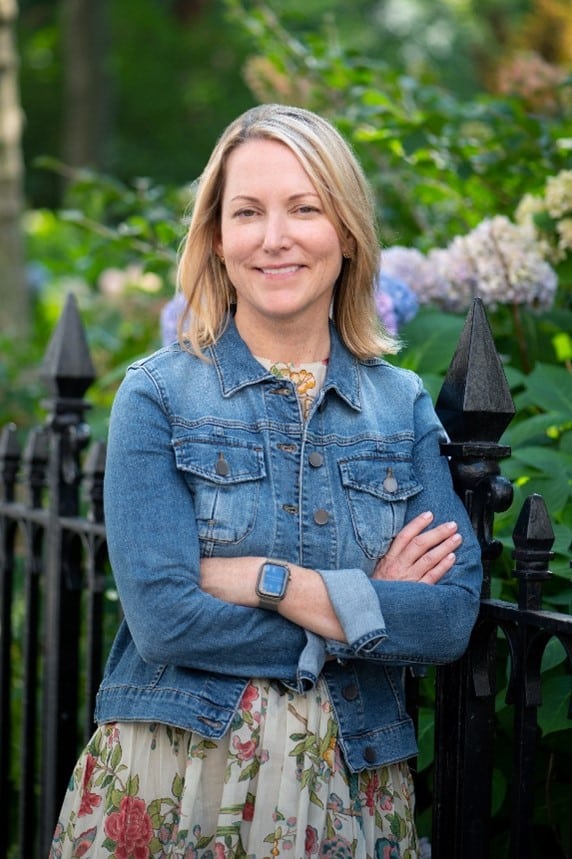 For Lori Evans Bernstein, Co-Founder and CEO of Caraway, being passionate about healthcare is an understatement. Her experiences in multiple public policy roles and as the Co-Founder and President of HealthReveal highlight her commitment to transforming the status quo healthcare experience.
We connected with Lori to learn more about her journey to digital health, what inspired her to lead Caraway, her morning routine, and much more.
Can you tell us a bit about your childhood backstory and how you grew up?
I grew up with four sisters, so our home was a constant flurry of activity! Weekends were often filled with after school activities, sports, birthday parties, and visits to the National Air and Space Museum. I was also a competitive gymnast for most of my childhood and was lucky to have my mom play an active role in supporting my gymnastics career. She worked full-time, raised five girls, and was at every single one of my gymnastic meets.
What did you want to be when you grew up?
I wanted to be a pediatrician. Growing up I was always interested in healthcare, I loved helping kids, and my own pediatrician played a meaningful role in my early healthcare experiences, so I just assumed I would make my way into pediatric medicine one day. However, as I moved along my path to medical school, I came to the realization that my interests were more focused on the policy and operational aspects of healthcare than in direct patient care itself.
After undergrad, I went to the George Washington University School of Medicine and Health Sciences where I received my Master's in Public Health. My work there led me to San Francisco for a project at UCSF's Institute of Health Policy Studies during the first tech boom and the rest is history.
What does your morning routine look like?
School drop-off is always a big part of my mornings as well as checking the news and making time for some form of exercise, whether it's a run in my neighborhood or a Peloton workout. I've also found that over the years I've gained a true appreciation for my first cup of coffee each morning – something I saw in my mom growing up, but not anything I thought I would ever be just as excited about!
Caraway was envisioned to solve many of the healthcare challenges women experience in the earlier stages of life. Can you share a bit about the company and what inspired you to lead the business?
What inspired me the most is Caraway's bold vision. Despite the industry's best efforts, our healthcare system regularly fails to meet the needs of women+. Particularly, Gen-Z women are finding themselves in a uniquely difficult moment where they are facing multiple crises – a growing mental health crisis, rising social instability, and substantial barriers to women's rights and reproductive care. Personally, I've witnessed the impact of these crises on many of my own Gen-Z family members as well as my friends' children in college.
At Caraway, we are driving a fundamental change in the way college women+ experience our healthcare system, providing comprehensive care and guidance in their healthcare decision making.
Our priority, and truly what is at the heart of our work, is to provide mental, physical, and reproductive healthcare that is developmentally tailored to, and prioritizes the needs and concerns of, women 18-27 years old. A key goal is to uncover early diagnoses and set the course for lifelong healthcare habits and overall wellbeing; in order to do so, mental health and physical health cannot be separated.
While Caraway is a healthcare provider and a technology company, we are also an evidence-based information and advocacy company, and have a meaningful opportunity to create a better healthcare experience for Gen-Z women by building agency for their healthcare decision making.
As the former Co-Founder and President of HealthReveal, a business you successfully scaled and exited, you likely earned a few battle scars in addition to many successes. How have these experiences informed your work at Caraway thus far?

Running a business and managing a team during COVID-19 was one of the more informative experiences I had during my time at HealthReveal. It made clear the importance of communicating and over-communicating with your team, particularly during such an isolating and tumultuous time.  I gained a greater appreciation for the value that comes from managing with empathy and a truer understanding of the complexities of individuals within the context of their lives.  I am a better leader today for it.
At Caraway, we've developed a culture of gratitude and empathy. Every Monday during our all-hands meeting, we start with a gratitude practice – each team member shares something they are grateful for, whether it's work related or personal. It's been a wonderful way to start the week and has instilled a team culture that everyone appreciates. Plus, we know gratitude practices can reduce stress and improve physical and mental health!
Another lesson from HealthReveal is that you can't just let data do all the talking.  It is a combination of data, real-world evidence, and patient insights that improve patient outcomes.
This has informed Caraway's work a great deal as a virtual healthcare practice striving to ensure that what we think our members need is actually what they want.
We understand you've also spent some time working in the public sector, you were part of the inaugural team at the Office of the National Coordinator for Health IT as well as the Deputy Commissioner of the Health Department at NY State, what role do you feel the public sector can play in transforming the consumer healthcare experience? What learnings from these roles do you feel could be applied to Caraway? 
The government plays an outsized role in healthcare. Healthcare organizations and companies that do not take the time to understand this do so at their peril, especially given the backdrop of the Supreme Court's ruling on Dobbs vs Jackson decision overturning Roe vs Wade.  After 50 years of precedent, the Government took away the right for women to make their own healthcare decisions and have control over their bodily autonomy.  I can't think of anything more detrimental to the consumer healthcare experience – and to human rights.  Federal and state governments must act now given the Dobbs decision and its implications for every aspect of our healthcare system – from treatment to medical training and licensure to medication abortion and telehealth to the physician-patient relationship.
Caraway will be there for women, supporting them and caring for them through these new challenges and persistent barriers to care.  As Caraway provides comprehensive mental and reproductive healthcare to college women+, we will stay vigilant in assessing the risks inherent in varying state policies to deal with the uncertainties surrounding emergency abortion care, and to understand new OCR guidance around HIPAA protections for reproductive health data.
We are so excited to have hatched Caraway and to have you and your co-founder Josh Tauber at the helm of the business! Can you share a bit about what excites you about the future of the company and what users can expect in the coming months?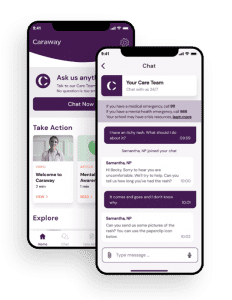 There is so much that excites me about the future of Caraway.  One element that I'm particularly excited about is how Caraway is tackling the mental health crisis for college women+.  In addition to access to therapists and psychiatrists, members will engage in our digital program through the Caraway app to better understand their mental health.  The program allows them to navigate on their own with assistance from a therapist or coach as needed or requested.  More complex mental health topics, such as panic disorder or executive functioning, will be designed to be used in conjunction with a therapist or coach, specifically to make the time spent with these clinical resources as efficient and effective as possible.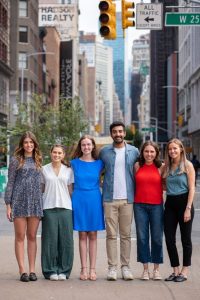 What's your superpower?
My superpower is my ability to unleash energy and enthusiasm in others. Positivity is contagious.
Leading with positivity helps me inspire and motivate our Caraway team and in turn, drives positive business results.
What books are you reading right now?
I usually have a few books on my bedside table that I try to get to when I have some free time! Right now, there are two that I'm excited about. The first is Behind Their Screens: What Teens are Facing (and Adults Are Missing). My youngest is 11 and he and his friends, like most kids their age, are on their screens a lot. The book has really helped me appreciate the dynamics at play when kids are on their devices and how crucial "staying connected" is for their social bonds. I'd highly recommend it to any parent in a similar situation. I've personally been able to move beyond "tech blaming" and focus on understanding the key issues and helping him navigate through them.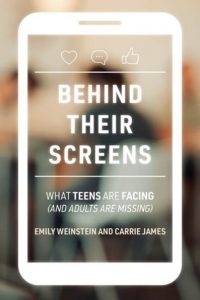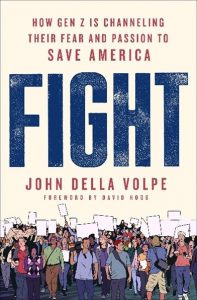 The second book I'm excited about is called Fight: How Gen Z Is Channeling Their Fear and Passion to Save America. This one is particularly relevant for Caraway and is a good reminder of all the challenges this population is living through during such a formative stage of their lives – school shootings, climate change, COVID-19. It provides some good insight into what Gen-Z is experiencing in the real world and the gravity of the mental health issues their generation is facing.