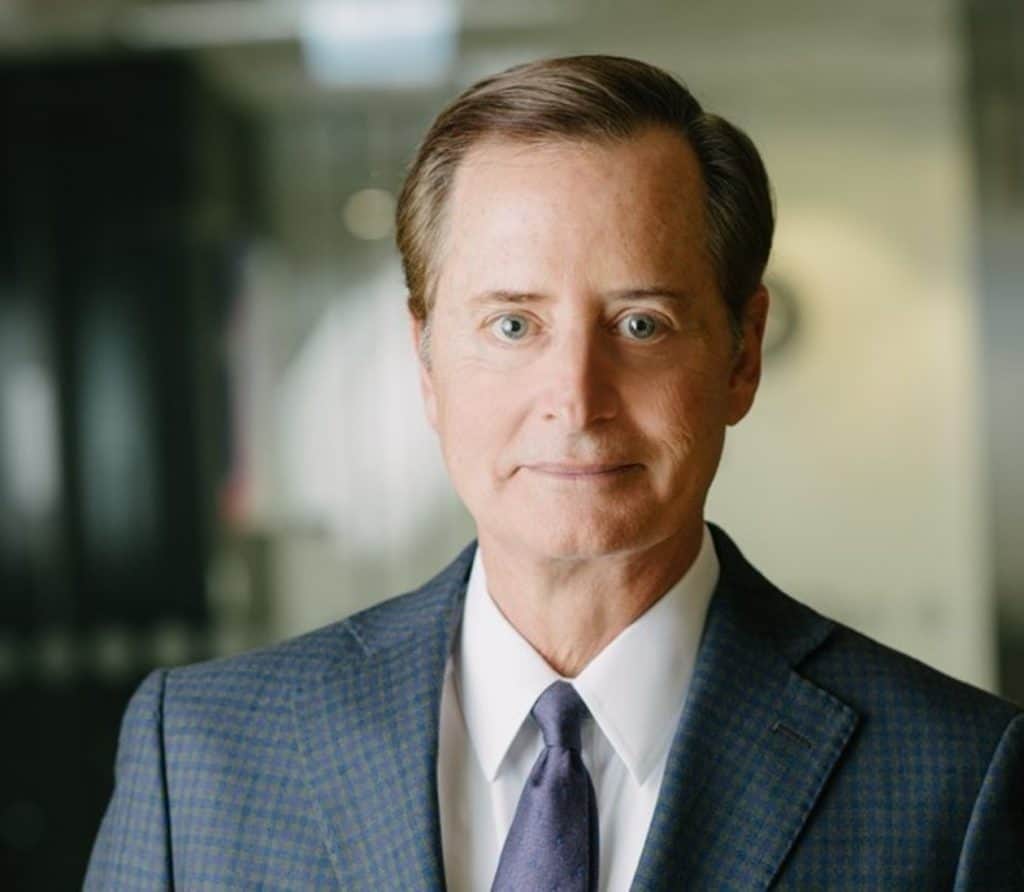 7wireVentures Presents: Top of the Ladder Featuring Zerigo Health CEO John Schellhorn
7wireVentures recently had the pleasure of sitting down with John Schellhorn, President and CEO of Zerigo Health (formerly Clarify Medical). Continue reading to learn how John's passion for healthcare led him to commit 35+ years in the industry and ultimately, as the most recent CEO of Zerigo Health.
When you were a child, what did you want to be when you grew up?

Growing up, I wanted to be a pilot. My father always owned some kind of airplane. He was a lifelong pilot, and also flew professionally, so I became comfortable flying in all sorts of airplanes and helicopters. I was able to realize my dream when I flew helicopters for seven years in the Marine Corps.
What was your first job?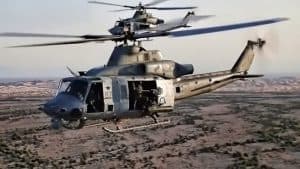 My first taste of working was at age 11 or 12, when I began mowing lawns "professionally". Back in those days it was $5 to cut somebody's lawn, which was a lot of money, or at least it was to me. I also shoveled snow in the winter too, as this was before most people had snow blowers.
I learned to be strategic at a young age. At that time if I wanted to cut somebody's lawn or shovel snow, I looked for the Medicare age population! I didn't define it that way at the time of course, but I looked for people who were older, and whose children had left home, and maybe they just weren't up to it physically.  It was a successful strategy.
What does your morning routine look like?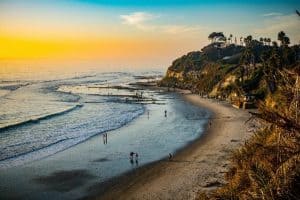 It's certainly become more predictable with COVID! Prior to moving to San Diego to lead Zerigo Health I was running an Australian medical technology company and was traveling about 25 days per month, spending most of my mornings in hotels. Now that I have moved to California, I'm up at 4:30 AM most days. I take my dog to the beach for an hour and I'm in the office by 8 AM. I haven't picked up any new hobbies since coming to San Diego, I'm really just focused on our business and getting settled in.  My wife Susan and I have two sons who live in California.  It is wonderful to be able to see them regularly.  My daughter lives in Maine; we expect to see her often once the pandemic lifts.  As for surfing, that is probably not in the works.
You started your career working as a US Marine Corps pilot. Can you share what experiences from this role have shaped you in becoming the CEO you are today?
I was commissioned a few weeks after graduating from college, I had just turned 21 years old.  I was young and receiving all these formative leadership lessons every day. Sometimes, it takes a little maturation and perspective to really understand the wisdom of what we were being taught. The Marines Corps is an organization that has been continuously refining their management systems for almost 250 years.  They have established deeply rooted leadership principles. I found many of these to be easily transferable to business. Sometimes, these are the small, tactical things that help you to be more effective.   An early example we were taught was to praise your subordinates in public but discipline them in private.
On a much deeper level was the commitment to the mission and to one another, which was the foundation of everything we did. It was also an understanding that even the most carefully formulated plans require constant reassessment and inclusion of new data. This requires leaders to be flexible, to communicate clearly and to act without fear.  Most importantly, we were taught to put the needs of our subordinates above our own. I believe these principles and others translate perfectly into business, and particularly as a CEO.
You have dedicated 35+ years to working in healthcare. What motivates you about working in this industry?
"Leaders need to be flexible, to quickly incorporate new information, to act without fear, and be comfortable when the information they possess isn't complete or perfect. Most importantly, good leaders take care of their people."
My career in healthcare has been tremendously fulfilling. Coming out of the military, I joined Abbott Diagnostics the week that they introduced the world's first HIV assay. I got to see the partnerships in our industry, the interdependent work of clinicians, regulators,  scientists, etc.  Later in my career, I was introduced to the cardiology market, early coronary angioplasty and stent technologies, which have had such a dramatic and positive effect on tens of millions of people worldwide. I am grateful for my opportunities to contribute to improving health outcomes for patients.
We are thrilled that you recently joined Zerigo Health as CEO! What motivated you to join the company?
When the opportunity at Zerigo Health arrived, it was a chance to take this to another level.  Our goal, our strategy is to build long-term relationships directly with patients who suffer from chronic, incurable skin diseases, with our current emphasis on psoriasis. Our app-connected prescription home therapy system is highly effective at treating recurrent flare-ups.  But this disease is so much more to patients that the skin lesions themselves.  This is our opportunity to become a meaningful partner with them to manage all aspects of their journey with this disease.  Our focus is on improving health outcomes while lowering the cost of delivering effective therapy. In all my years in the industry, I have never been more excited than I am now by the vast possibilities which digital, connected, personalized medicine presents. Zerigo is at the forefront of this new wave and I couldn't be happier to be part of it.
We recently learned the exciting announcement that Clarify Medical has been rebranded as Zerigo Health! Can you tell us a bit about how you selected this name?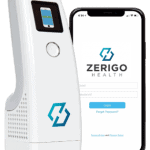 Thank you! We are very excited about the new name, but the name is just the beginning. Our company focuses on disease outcomes and tracking them for payers, physicians and patients. With our former name, Clarify Medical, we were defining ourselves more as a medical device provider. As Zerigo Health, we want to be known as a data and health outcomes company; we want our name and brand to reflect this.  Zerigo came about as a derivative of our core focus across eczema, psoriasis, and vitiligo.
What's your superpower?

That's a hard one! My superpower is I never give up looking for ways to build a stronger team and push the boundaries for what can help grow our business faster while delivering better services and outcomes.  I am humble to the things I don't know, particularly when we are communicating directly with patients.  This is still so new for our industry; we must listen carefully for insights which can result in better connections to patients, providers and payers.
"I want Zerigo continuously pushing itself to deliver an experience our patients love"
What would you do if you weren't in healthcare?
Professionally what else would I do? I hope to never have to answer this question, that is how satisfying my career in healthcare has been.
What book are you reading right now?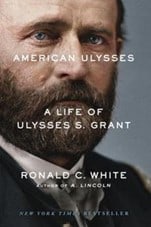 I just finished a fine biography of Ulysses S. Grant. I read a lot of biographies, I find some of the best leadership primers are examining how exceptional people navigated through difficult challenges and ultimately prevailed.  There is always something to consider and learn.
What is one piece of advice you would give to our leaders?
Inspire exceptional people who augment your own capabilities to join your team; empower them to leverage their unique talents. You can only move as fast as the quality of your team allows.
"Find exceptional people to join you on the journey"