In the feeding frenzy of health tech dealmaking, the little fish wield power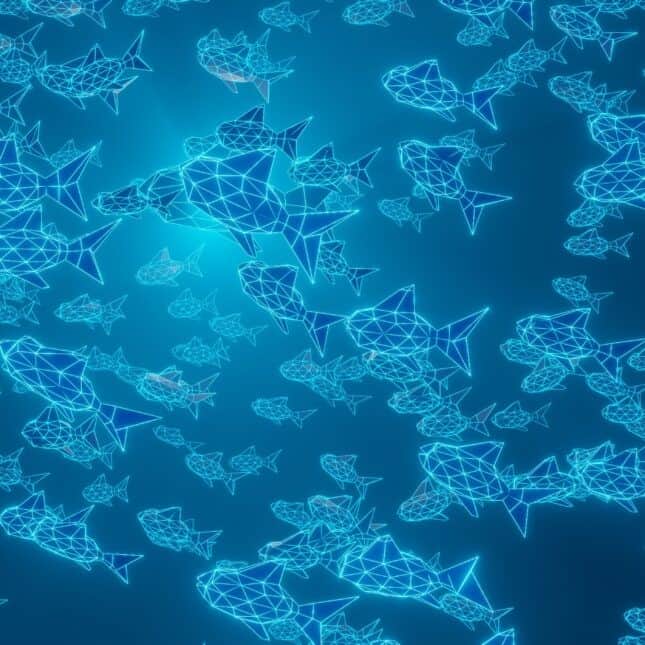 From STAT by Mario Aguilar
The fickle market only lets executives at health care startups control so much, but for companies ready to take the big step of cashing out, the timing's never been better.
"If you're exiting as a business right now, God bless you, you hit the window perfectly," said Steve Tolle, a partner at HLM Venture Partners. "You're going to get a high valuation, and your shareholders are going to be very happy."
This year has seen a cascade of dealmaking, driven by a race to build more comprehensive services and the sense that health care is in the midst of major transformation.
The health tech sector alone stands out, with 44 private M&A deals so far — 12 of them valued over $50 million — and nine initial public offerings. The value of these exits is $37 billion, more than the value of the exits in the two previous years combined, according to Silicon Valley Bank (SVB), which has funded thousands of startups.
Owing to a confluence of factors, startups that just a few years ago would've struggled to find early investment or wouldn't have dared try their luck on the public markets are seeing opportunity.
"There are more companies than ever and those companies have more options," Justin Fengler, GoodRx's senior vice president of corporate strategy and business operations, told STAT. "Companies are raising big rounds earlier on than they ever have been."
U.S. venture funding for health care soared to $21.8 billion in the first half of 2021, an increase of over 30% from the entire previous year and double the 2019 figure, according to SVB.
Fengler, who spends much of his time assessing possible deals, oversaw recent acquisitions of health video company HealthiNation for $75 million, and of competing drug discount company RxSaver for $50 million. He said talking to early-stage companies today requires patience; they can easily take on more investment, and don't feel rushed to sell.
"You have to develop those relationships and foster them potentially over a long period of time," he said, noting that if a deal isn't possible now, it may be several months or years into the future.
Money has flooded in from nontraditional health care investors like Tiger Global, which have driven up valuations with investors' willingness to spend whatever it takes to get into health care.
I think there's too much money chasing good companies, and investors feel like they want to play and so they're overpaying for some companies," said Glen Tullman, the founder of Livongo, which was sold to Teladoc for $18.5 billion last year. Tullman is managing partner at VC firm 7wireVentures, which has a new $150 million fund. His new startup, Transcarent, bought surgery management company BridgeHealth and recently raised a $58 million Series B round.
"The market is a little frothy right now, and that's challenging," he said.
Read more here.