Announcing the Close of Our Newest Connected Consumer Health Fund with $150M in Commitments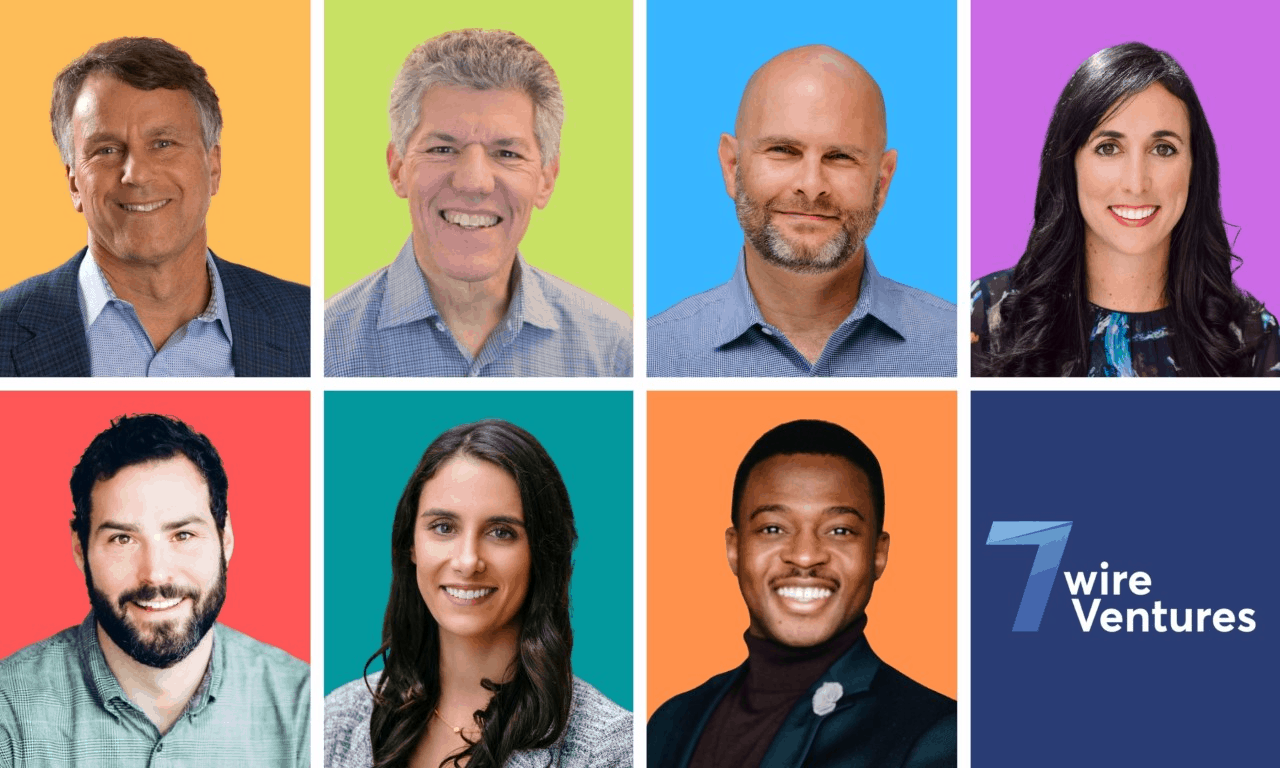 The past year was a time of unprecedented change that exposed many fundamental flaws in healthcare. However, these challenges provide an unprecedented opportunity to apply technology and drive innovation to address systemic problems. At 7wireVentures, we believe that technology and technology enabled services can create Informed Connected Healthcare Consumers: individuals that are empowered to make smarter health and care decisions.
We are pleased to announce that our firm has raised our newest Connected Consumer Fund. The $150M investment vehicle will focus on investing in early-stage digital health solutions that build a superior consumer-centric health experience.
We are equally excited to announce that a plethora of new healthcare organizations will join our Connected Consumer Health Coalition, a partnership of top health plans, health systems, employers, and life science organizations. Select members of the coalition include Florida Blue, Atlantic Health, Boeing, and Wellforce, among others. These organizations will be joined by existing Coalition members such as Cigna, Rush University Medical Center, Memorial Hermann Health System, Spectrum Health, and more. These organizations were intentionally selected for their unparalleled commitment to growing the digital health ecosystem and supporting entrepreneurial founders. We are confident that each will add tremendous value to our firm and to our portfolio companies.
Managing Partners Glen Tullman and Lee Shapiro have worked together for more than 30 years across more than 25 successful companies and are joined by Partners Robert Garber and Alyssa Jaffee, and Operating Partner David Schonthal. The investment team is further bolstered by Rachel Stillman, Senior Associate and Tunde Akinniranye, Analyst.
We are proud to have invested in many leading consumer digital health companies, notably as the first investor in Livongo. Founded by Glen Tullman, Livongo exited late last year in what was the largest digital health transaction in history, merging with Teladoc Health (NYSE: TDOC) in a transaction valued at $18.5 billion valuation.
"7wireVentures is proud that many of the companies we've hatched or were early investors in played a key role in getting us through the pandemic," said Glen Tullman, Managing Partner of 7wireVentures. "Now, we have the opportunity to make more progress in taking health and care to the next level."
Accelerating the Creation of Informed Connected Health Consumers
With this fresh pool of capital, we intend to build similarly impactful businesses and grow our portfolio. By leveraging digital solutions, we believe that companies can personalize health solutions for consumers at scale, empowering individuals to take ownership of their own health and ultimately, achieve the triple aim of improved health outcomes, reduced costs, and increased consumer satisfaction.
"From day one of 7wireVentures, we have relentlessly focused on investing in solutions that align with the concept of creating an Informed Connected Health Consumer," said Robert Garber, Partner of 7wireVentures. "We envision a future in which consumers are provided with the tools, technology, and information needed to make smart health decisions much as they do in other facets of their life. The new fund will enable us to support superior companies and build towards that future."
With this thesis as the guiding principle, our team has already completed two new investments: Transcarent, a new and different health and care experience for employees of self-insured employers and their families, and Jasper Health, a smart navigation and care platform for consumers with cancer.
"We are excited to announce our first two investments, Transcarent and Jasper" commented Alyssa Jaffee, Partner of 7wireVentures. "We couldn't be more impressed with the caliber of the leadership of each company and the perfect alignment with our thesis. We continue to be inspired each day by the visionary founders we encounter across the digital health ecosystem and look forward to supporting these talented individuals with capital and mentorship."
Hands-On Approach, Adding Value from Day One
Our Value Creation Model is a disciplined, hands on approach we take to building and scaling companies. At 7wireVentures, we work alongside our founders and help them navigate through the complexities of the healthcare system. Informed by our team's deep go-to-market expertise, we invest in digital health companies that have reached an inflection point in their growth story and are prepared to accelerate sales. Prior to making an investment, our team becomes deeply involved with founders, delivering strategic and tactical support across sales, operations, product, and recruitment. We work closely with our companies throughout the lifecycle of their business by spearheading fundraising initiatives and delivering strategic guidance for exit events.
Entering 2021, we started the year with great optimism. Today, our firm's outlook has reached new heights, both for our country, and most importantly, for the future of healthcare. We invite visionary entrepreneurs, partners, and investors to connect with our team and collectively leverage innovation to drive real, lasting change for our healthcare system.