Our Investment in 9am.health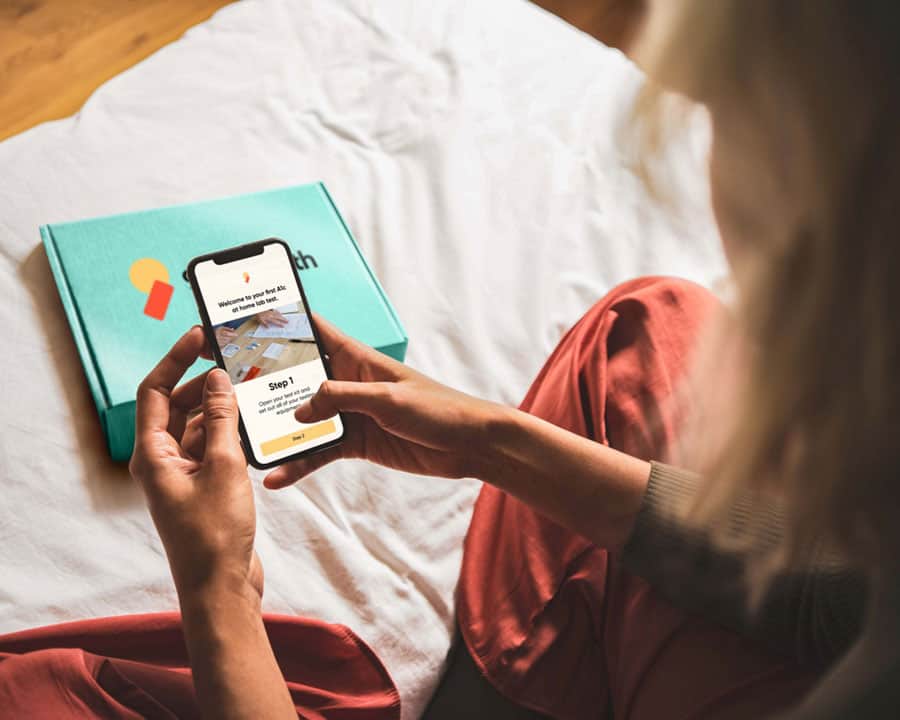 We are delighted to announce that 7wireVentures has led an investment in 9am.health as part of the company's $16M Series A financing round. 9am.health is the market's first direct-to-consumer virtual diabetes clinic. We are pleased to support the company with co-lead, Human Capital, alongside a syndicate of like-minded investors, including new investors StartUp Health and Leaps by Bayer, and existing investors Define Ventures and Founders Fund.
Launched in 2021, 9am.health was created by the original founding team of mySugr, a digital diabetes management application acquired by Roche in 2017. The founding team is applying their experience and subject matter expertise to build the first affordable and fully integrated care model for people with diabetes. 7wireVentures is excited to contribute our deep knowledge of the diabetes landscape and leverage our own experience building a national diabetes solution at Livongo as we work together with the 9am.health team.
"7wireVentures is proud to be partnering with 9am.health to deliver a new health and care experience for people living with diabetes," said Glen Tullman, Managing Partner of 7wireVentures, Chief Executive Officer of Transcarent, and former Founder, CEO, and Executive Chairman of Livongo. "9am.health is building the first consumer-accessible, virtual diabetes clinic, providing a comprehensive solution for a condition that affects so many people, including my own family."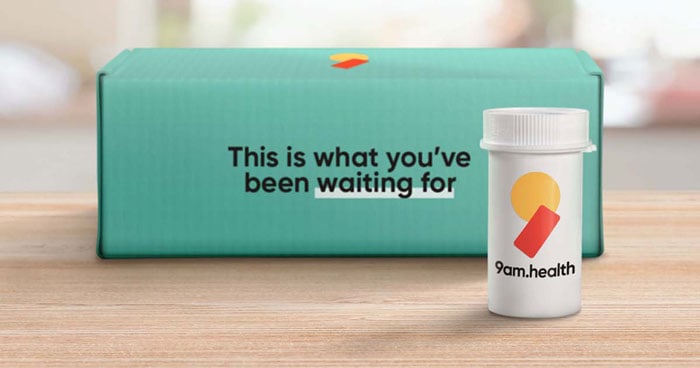 At the helm of the organization are founders and co-CEOs Anton Kittelberger and Frank Westermann. Through their shared lived experience and joint struggles with Type 1 diabetes, the duo quickly built a strong personal relationship and later partnered to successfully develop, scale, and sell mySugr prior to moving onto their next journey, 9am.health.
"We are absolutely thrilled to partner with the 7wireVentures team. Their extensive experience and success in diabetes and digital health will be an instrumental asset as we continue to grow and scale the platform across the more than 30 million people living with diabetes today" said Anton Kittelberger.
9am.health provides an integrated platform offering virtual visits, access to a multi-specialty care team, convenient prescription medications, and at home lab tests delivered directly to people's homes. Furthermore, the company's interactive chat platform enables consumers to engage with their care team asynchronously to refill prescriptions, order lab tests, and get answers to questions from specialized clinicians. 9am.health's comprehensive and consumer-focused virtual diabetes clinic is designed to provide seamless condition management at an affordable price point that is below a typical co-payment.
"We understand the day-to-day challenges that people at-risk or diagnosed with diabetes experience. Access to affordable, high-quality care is at the core of the issue, and rather than have people with diabetes wait weeks to get an appointment, we send a low-cost testing kit and medications right to their doorstep. We meet them where they're at. It's simple, yet powerful" said Frank Westermann.

Why We Invested
The Team
Frank and Anton have direct experience with diabetes as well as having built a leading company in the diabetes management space alongside co-founders Paul Geevarghese (Chief Medical Officer) and Bernhard Schandl (Chief Technology Officer). They all also care deeply about people with diabetes and are trying to address a problem that continues today.
Large and Growing Diabetes Population Driving High Healthcare Costs
Today, more than 34 million US individuals live with diabetes, and over 96 million has prediabetes.[1] Despite increasing awareness of this growing health crisis, the diabetes epidemic is not expected to slow anytime soon. If current trends continue, one in three Americans will develop diabetes at some point in their lifetime, resulting in a significant physical, emotional, and financial burden on the nation's healthcare system. Today, nearly one in every four dollars of US healthcare spending is spent caring for individuals with diabetes, amounting to $327B in direct and indirect spend.[2]
Increasing Financial Burden on Consumers
The responsibilities for the rising cost of care are increasingly being shifted to the consumer and further intensifying access gaps for people with diabetes. Today, 44% of the US workforce is on a high deductible health plan (HDHP), and 9% of the population does not have insurance.[3] The cost implications are meaningfully intensified for individuals living with diabetes, in which patients with HDHPs spend on average $717 on insulin medications annually, and nearly 40% spend $1,000 in out-of-pocket costs related to diabetes complications.[4] As a result, the financial burden of diabetes care is prohibitive for a sizeable portion of the population. Furthermore, nearly half (45%) of consumers with diabetes forgo critical medical care, such as refilling testing strips, completing necessary labs, and ordering prescriptions all because of cost.[5] 9am.health rejects the system's modus operandi and provides consumers with a low-cost, high-quality solution that sits below the price of the average co-pay.
Differentiated Consumer-Focused Solution Offering
There is a meaningful need in the market for a scalable, tech-enabled solution that reduces the cost burden for consumers while seamlessly equipping them with the medication and tools they need to better manage their diabetes beyond the four walls of the hospital. Although there are others playing in the digital diabetes space, the market is characterized by numerous point solutions that lack an integrated, end-to-end platform. 9am.health provides consumers with the only D2C, virtually integrated care model as well as serves as a cost-effective solution for users that lack appropriate health coverage.
Since launching the business, 9am.health has proven its powerful consumer-focused value proposition. Today, medical bills are the largest single cause of bankruptcy in the US. 9am.health will drive down healthcare costs for many millions of consumers" said Lee Shapiro, Managing Partner at 7wireVentures. "We are proud to work with an exceptional management team to empower Informed Connected Health Consumers."
9am.health has already received strong positive feedback from members and will continue to build its team and enhance its offering to expand the company's impact and reach. 9am.health is well positioned to fulfill its mission to provide greater access to personalized, affordable care for the millions living with diabetes. We are honored to welcome the company to the 7wireVentures portfolio.
[1] Centers for Disease Control and Prevention: Prediabetes
[2] Centers for Disease Control and Prevention: Cost-Effectiveness of Diabetes Interventions
[3] National Center for Health Statistics Health Insurance Data
[4] AmerisourceBergen Out-of-Pocket Spending Study
[5] Upwell Health Study