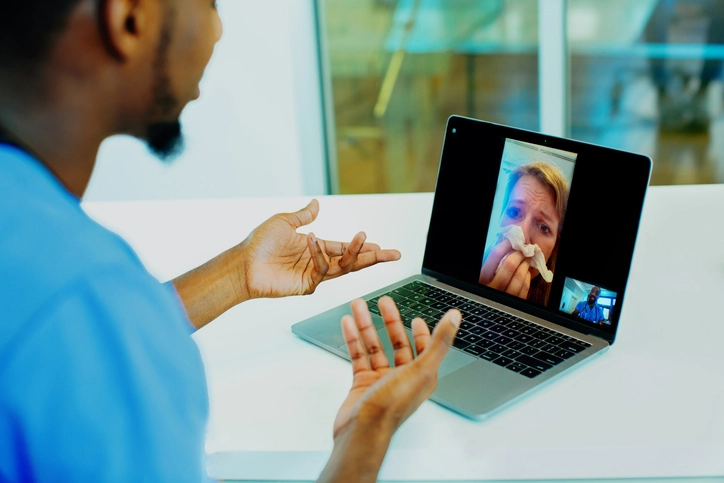 Healthcare in a Socially Distanced World
From MedCity News by Robert Garber
Across the world, companies, families, and individuals are navigating the unpredictable, ever-changing situation of Covid-19. Businesses have seen sharp declines in revenues resulting in layoffs, temporary shutdowns, and even permanent closings. Nearly everyone is facing daily fear, isolation, and the very real health and economic implications from the virus.
As a parent and a husband, I acutely feel the daily burden of providing guidance to my family in this unprecedented and opaque new reality. My children want to know when life will become "normal?" When will they return to school? Will they, their parents, and grandparents become ill? These are questions both I and all other parents globally wish we could address to provide solace to our loved ones and for ourselves.
In my role at 7wireVentures, I've seen countless health technology tools come to market in the past ten years promising access to convenient, cost-effective care. Digital health companies have received over $35 billion of private funding since 2012. Companies such as Castlight, Health Catalyst and Change Healthcare have even done so through the public markets. Yet despite the strong value propositions and funding commanded across the sector, consumer adoption has remained well below expectations.
The primary reason? Inertia.
But Covid-19 has shaken us out of this steady-state and is driving reimbursement, regulatory, and access reform in record time.
Read the full article here.