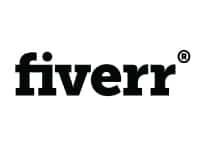 Fiverr: Innovation in Action
By Lee Shapiro
During a recent visit to Tel Aviv, I met with the founder of Fiverr, Shai Wininger. Fiverr is a services marketplace which offers individuals the opportunity to market their services as a product with a starting price of $5 per "gig." There are more than 3 million "gigs" in more than 150 categories available on the Fiverr platform. Fiverr has become a services marketplace. The company is global, although 60 percent of its providers are based in the United States.
What I found interesting was the thought process in building a market at a $5 price point. It was intended to take the negotiation out of pricing between buyer and seller at a level where there could be a "taste" – or limited service provided.  Fiverr gives access to creative and professional services previously unavailable at that price point.  This also allows the service provider to upcharge for additional features or more advanced services. Fiverr only takes commission on completed services. They are the intermediary between buyer and seller and collect the payments, which the sellers maintain in a Fiverr account.
Fiverr has done what eBay did previously – created an online marketplace with prices set by sellers – but with a twist. Whereas eBay allows sellers to sell products at their own price and features an auction platform, Fiverr sellers offer creative services starting at $5 per gig. Sellers on eBay can get star ratings from buyers, making it easier for consumers to find reputable sellers. Fiverr introduced a similar feature called Levels, which gives sellers the ability to offer services at higher price points, up to $100 per gig.
The success of Fiverr has led to many "clones" popping up to gain a share of the market. Chicago-based Fourerr does the same thing, but at a $4 price point. Others like SEOClerks,Gigbucks, and Redlr. provide a similar service but put minor tweaks on their offerings, mainly in pricing levels. Freelancer.com has a variety of price points, but it is hard to compare users.
By taking the friction out of commerce, Fiverr will continue to grow rapidly. It has more than 100 team members in a building which they recently moved into in Tel Aviv. Their success has not gone unnoticed, having raised $20M from Accel Partners, Bessemer Ventures and others.