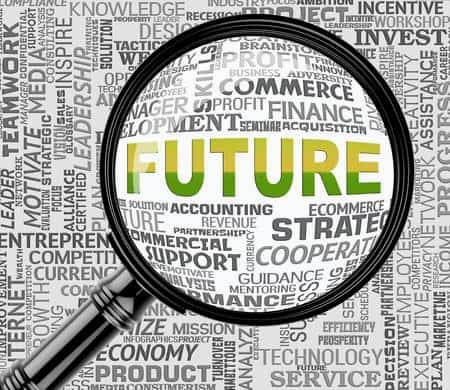 7wireVentures Strategic Perspective: Ten Industry Predictions for 2019
1. LARGER SCALE CONSUMER TECH COMPANIES DISRUPT LEGACY MODELS
Global consumer tech players like Google, Apple, Comcast, Amazon, Samsung, and IBM are reinventing fundamental components of the traditional health market with new health plan models, new health/risk/living frameworks, and disease models with personalized prevention and treatment plans, and enhanced living models through personalized foods and services.  All these trends will enable transformational impact for healthcare, enabling location independence, expanding preventative care, and utilizing always-on, mobile services, to drop costs considerably.
Companies like Apple will reinvent consumer wearable health devices which could drastically change the way we approach patient engagement and care.  Consider, for instance, the Apple Watch's single lead ECG, step and movement tracking features can provide personal insights such as risk of Afib, fall prevention and orthopedic surgery recovery.  This trend will continue as remote care becomes increasingly important to controlling costs and reducing risk for those with payment responsibility.  Apple has already set sites on disrupting legacy EMR models through the development of Apple Health Records, providing consumers with access and ownership to their health data.  Patient mediated data will become more accessible and important than siloed provider data.

Amazon is on the verge of disrupting of pharmaceutical distribution with its ~$1B acquisition of PillPack.  Amazon is positioning themselves to offer pharmacy benefits to payers, downsizing the traditional role of the PBM.  While Amazon's Hera project, which collects data from EMRs to identify incorrect codes or misdiagnosis, could disrupt claims management and billing, the use of Amazon Alexa for healthcare applications continues to be nascent.  Meanwhile, Medicare and Medicaid markets, as evidence by the expansion of Amazon Prime services to lower income consumers, continue to be markets of interest for Amazon.
2. HEALTHCARE BECOMES A CONSUMER MARKET FOCUSED IN THE HOME
In ten years, consumers will expect their healthcare experience to mirror their retail experience – transparent, personalized, conveniently accessed, multi-channel, always-on, and error free.  Consumers will expect pharmaceutical companies, PBMs, health plans, and providers to meet them on their terms, to be on the leading edge of healthcare, science, and technology, and to guarantee results.  The home will become the new location for healthcare purchasing and services.
Retailers will become a key focus of convenient care, coaching, and pharmacy services, with access to 24-hour store-based models, telehealth/text support, and greater transparency on price, outcomes, wait times and consumer feedback.  Retailers will have easy to use apps to help with 'where-to-go,' pre-registration, payments, and communication with the care team.  Consumers will get used to easy access, chicken soup, lab tests, tele-consults, a flu shot and their medications all in single stop.

Companies developing digital therapeutics will augment the shift towards home-based care.  Companies in this space have raised significant funding this year, including Livongo Health ($100M), Pear Therapeutics ($46M) and Propeller Health ($20M).

Significant parts of the health services market (convenient care, procedural care, diagnostics, pharmacy, etc.) will compete in open consumer markets – where consumer feedback and crowd sourcing will play a big role in shaping competitive dynamics and determining share shifts and brand loyalty.
3. TECHNOLOGY ADVANCES TO SUPPORT THE CAREGIVER
Investment in technology to support the caregiver is expected to expand.  Nearly 20% of the US adult population provides unpaid caregiving to an adult or child, which is linked to the degradation of their own health and wellness.  Employers are beginning to offer employee benefits to help cover costs related to these caregiving services or through paid time off including leading organizations such as Bank of America, Cigna, Microsoft, and Starbucks.  Consumers will demand better technology to streamline communication and care planning services, offloading some of the administrative burdens related to caregiving.  Additionally, on-site medical testing and screening, medication services, legal and financial advice, and online support groups will gain traction as employee health benefits.
4. SHIFTING ROLES OF HEALTHCARE PAYERS ENABLES IMPROVED VALUE PROPOSITIONS
The economics of the health insurance and PBM markets will be fundamentally shifted by the integration of market-leading pharmacy benefit managers with national health insurance carriers.  As these organizations integrate upstream, these technology-enabled healthcare services will create an enhanced value proposition owing to internalized effects across large companies.  The effect on the adoption of value-based care, digital therapeutics, and consumer-focused adherence plays will be marked, creating an opportunity for new winners and losers in the market.  The value of big data and artificial intelligence will become increasingly clear, ensuring companies that can successfully leverage data science will have clearer competitive differentiation.
5. REDESIGN OF TRADITIONAL PRIVATE INSURANCE MODELS
Tech-driven approaches in building health insurance offerings are being adopted – Oscar Health, Collective Health and Bright Health pave the way for newer players, like Bind, which offers on-demand health insurance coverage, and Centivo, which serves as a health plan or TPA for employers.  Hospital systems will partner with innovative health plans to design more consumer-centric models of care.  In addition, as new models enter the market, traditional players will adapt to meet this trend.  Aetna will gain consumer insights from its merger with CVS and launch new technologies to help Aetna members better manage their prescriptions and steer members towards CVS-clinics to reduce unnecessary hospital visits.
Next Generation payers will drive adoption through expanding product offerings such as Oscar Health, Bright Health and Clover Health's Medicare Advantage plan for 2019.
6. ADOPTION OF TECHNOLOGY AND CARE DELIVERY MODELS REDUCING LOCAL BARRIERS TO BETTER HEALTH OUTCOMES
Investment continues to flow into the social determinants of health, as the need for a full perspective on patients is increasingly imperative for effective care delivery models.  Digital health solutions that offer a value proposition of cost reduction through preventative care and reduced utilization and admissions are taking an increased role.  Medicaid and Medicare are beginning to introduce new reimbursement policies to encourage providers to address social determinants of health for these beneficiaries.
In 2018 a widely recognized research study from the AHA concluding that socioeconomic factors are responsible for approximately 40% of a patient's health, while just 20% was tied to care access and quality of care.  80% of payers recognize the need and cost implications of leaving these factors unaddressed, especially for at risk populations.  Stakeholders will seek out technology vendors addressing screening, referral management, and gathering full-loop data to manage these patient populations.

Through Supplemental Benefits Reimbursement, MA plans are expanding coverage to social resources like non-skilled in-home supports, portable wheelchair ramps, and transportation to/from medical services, starting in 2019.
7. PRIMARY CARE AND CONCIERGE MEDICINE BECOMING THE NEW FRONT DOOR OF HEALTH
New models of healthcare are emerging.  Primary care models that leverage technologies and operational efficiencies to reduce unnecessary hospital use are attractive to investors.  Consumers in urban areas are interested in concierge medicine as an alternative to the unsatisfactory experience they have today.
Primary care clinic models, including Iora, One Medical, Oak Street Health, and Paladina, are expanding rapidly across the nation to meet the growing popularity of these models.

As the gap in available providers continues to widen, technology will play a critical role in providing better access to primary care services, including consumer-friendly scheduling, virtual visits, telehealth, and patient engagement features.
8. RISE OF ALWAYS-ON PERSONALIZED ECOSYSTEMS FOR CHRONIC DISEASE
Twenty-five percent of consumers with chronic conditions will embrace and subscribe to always-on, frictionless monitoring and support systems – helping them live better with chronic disease, while automating the administration.
Voice technologies will gain prominence in healthcare, especially from specialized players such as Nuance and the technology giants (Amazon, Apple, Samsung, Google, and Microsoft).  Voice technology will transform chronic condition management, elderly care, and consumer engagement technologies, among other market segment

Business models that offer a single platform that addresses the needs of multiple disease states will take the lead in the chronic disease management market.  This trend will also play out in consumers' interaction with health plans and health systems as these entities partner to bring a single product to the consumer.

Livongo recently announced new products and capabilities intended to streamline the complexity of managing chronic disease.  By utilizing a combination of science and behavioral change tools, branded as Applied Health Signals, Livongo can gather additional insights for more effective disease management.  For example, Livongo's voice-enabled blood-pressure monitor allows Livongo to provide timely and relevant feedback to the patient.  Additionally, the patient now can talk with their device.
9. SCIENCE/TECHNOLOGY CONVERGENCE TO REDEFINE SPECIALTY MEDICINE
Academic medical centers will partner with tech and data science organizations (big data, data science, machine learning, genomics, virtual reality, robotics, nanotechnology, 3D printing and more) to reinvent specialty medicine and multi-disciplinary care for complex medical patients – organizational and competency-based scale will lead to differentiation, and commercial models will compete on a global scale (even though treatment plan execution may be local through partnerships (powered by organizations like Mt. Sinai, Rush Health, Cleveland Clinic, and Carnegie Mellon).
Biotech, genomics, big data, data science, machine learning and academic medical centers will collaborate or form partnerships to redefine and reinvent cancer care – bringing the forefront of research to the point of care, identifying, and defining significantly more precise disease mechanisms and rapidly advancing precision treatment modalities.
Virtual and augmented reality, 3D printing, next generation MRI technology in partnership with leading heart institutes and transplant centers will work together to dramatically improve interventions – improving outcomes with minimally invasive technologies.
10. EMPLOYERS PLAYING SIGNIFICANT ROLE IN MANAGING HEALTHCARE COSTS
Digital health solutions have been quite successful at scaling by accessing individuals through employers.  New technologies and services are handcuffed in the cycle of provider pilots, thus lengthening the timelines to scale.  Nevertheless, providers and payers that have strong leadership sponsorship and lean processes create the most fertile environment for incorporating new innovations.
Employers see investments in on-site and near-site primary care clinics as keys to employee productivity and lower health costs.  Innovative primary care solutions are certain to be central to the Amazon-JPM-Berkshire Hathaway venture and CVS-Aetna combination.

Behavioral health will continue to be a priority for employers.  Employers are losing $225.5B a year due to reductions in productivity related to employee anxiety, stress, depression, and substance use disorder.

Employers continue to partner with local health networks to provide access to health services.  Most recently, General Motors and Henry Ford Health System in Detroit announced such a partnership.