Kicking Off Our 7wireVentures MBA Summer Internship for 2021!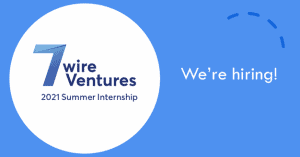 As we move out of winter hibernation, we at 7wireVentures are particularly excited for the upcoming summer for a host of reasons: the potential for widespread vaccine distribution, Chicago weather, and the kickoff of our summer internship program!
Each summer, our MBA interns become invaluable members of our investment team, participating in meaningful work such as deal evaluation, market analysis, and collaborating with 7wire portfolio CEO's supporting critical initiatives.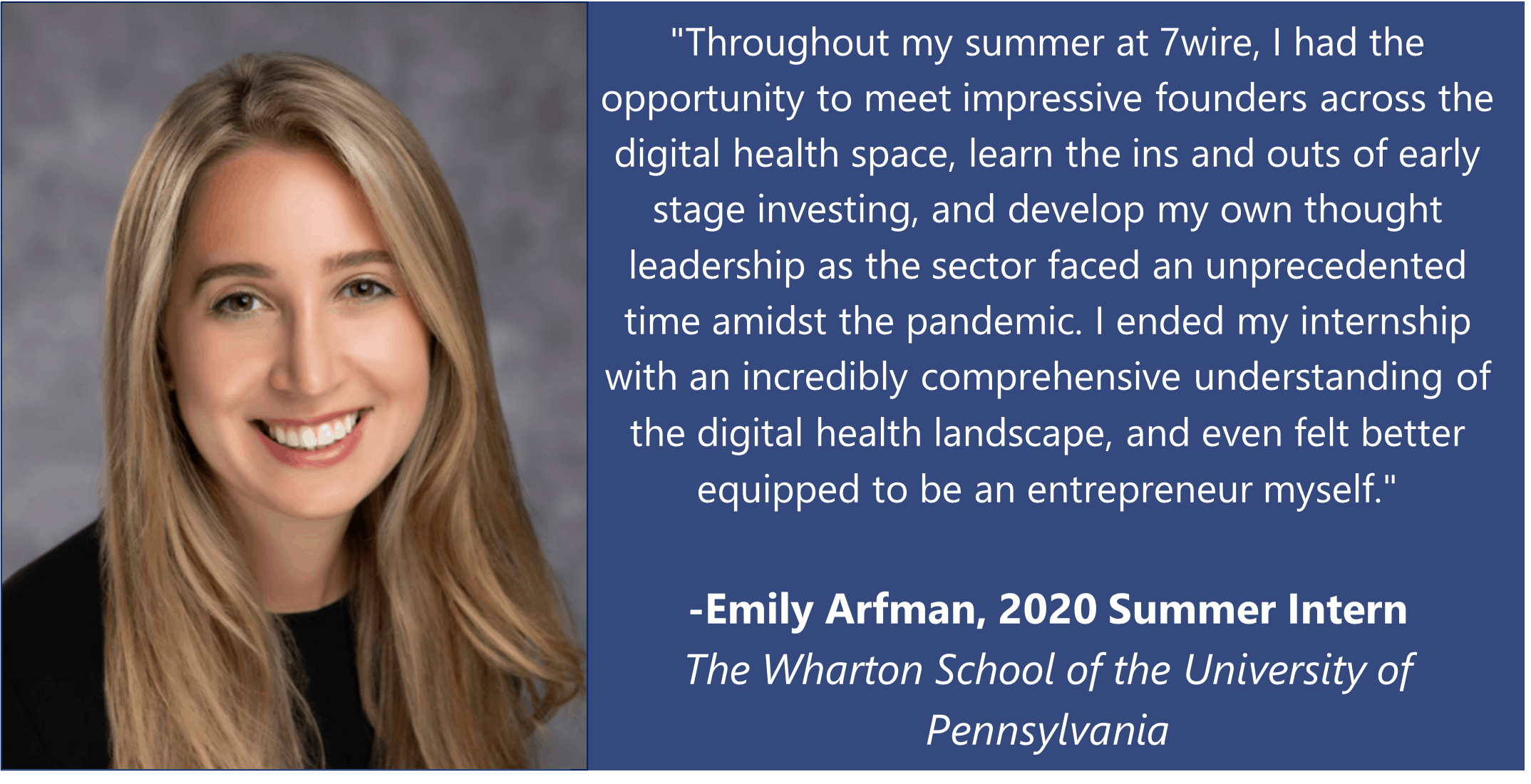 Our interns not only learn about investing, but also become immersed in the 7wireVenture hands on operating-model to learn the foundations of building early-stage businesses.
We're excited to officially kick off recruiting for the summer 2021!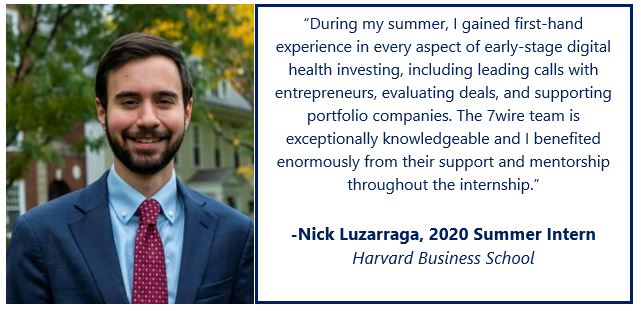 About the MBA Summer Investment Associate Position
This summer, we are looking for MBA interns to join our investment team. Our summer internship program is an invaluable opportunity to become immersed in the digital health ecosystem. Interns will gain exposure to key areas of venture capital including deal evaluation, partner meetings, deal execution, market analysis, strategic LP interaction, and portfolio support. We are looking for candidates that have a strong interest in venture capital, a deep understanding of the U.S. healthcare system, and a passion for technology. This position will ideally be in Chicago but can be remote if necessary.
Intern responsibilities will include:
Managing 7wire deal flow and deal pipeline
Conducting due diligence and financial modeling for companies under review for potential investment
Providing market research and competitive analysis
Preparing internal investment memorandums and valuation analysis
Assisting in deal execution on select investments
Tracking digital health market growth and technological development in healthcare
Researching key areas of 7wire thought leadership and assisting on development of materials
Working with 7wire portfolio companies' leadership teams on operations or growth functions
Presenting to 7wire investment committee and when applicable, Strategic Limited Partnership
Our Interns become deeply integrated into the healthcare and venture capital ecosystem
We are incredibly fortunate to have worked with many high caliber MBA interns. During the internship experience at 7wireVentures, our interns become deeply engrained into the healthcare and venture capital ecosystem. Past interns leveraged the training, network, and experience acquired during their internship to secure full-time opportunities in venture capital, health-tech, or healthcare focused firms.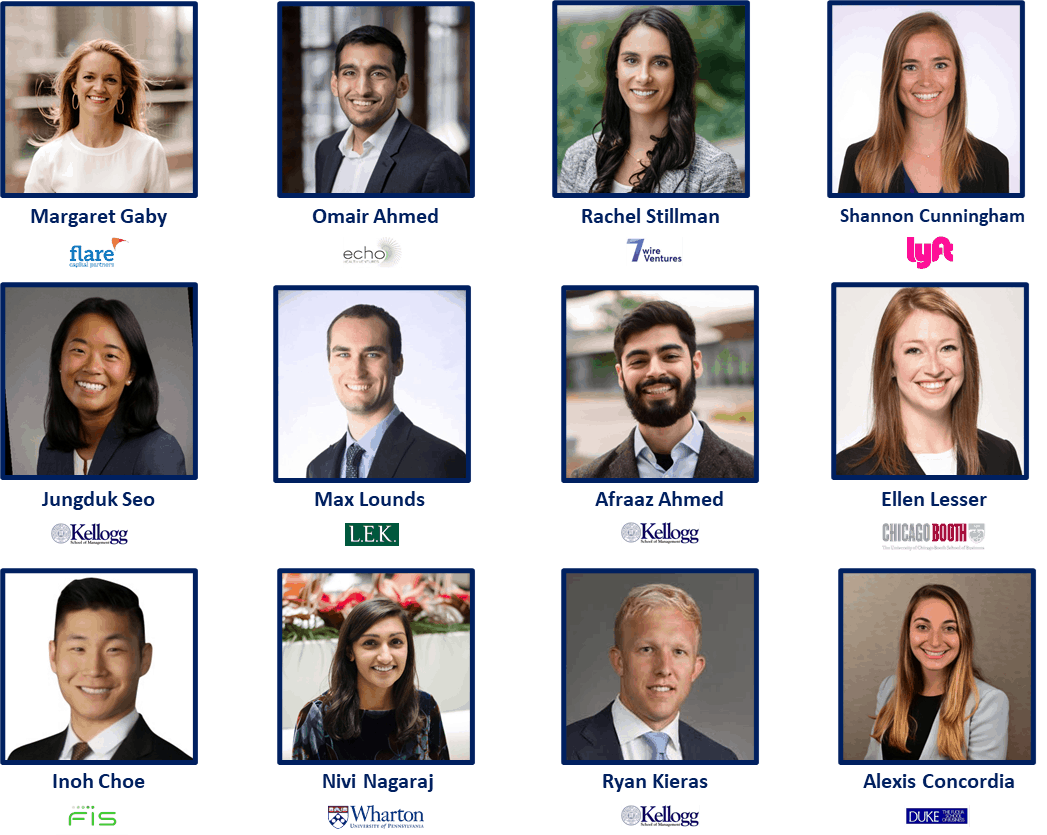 About Us:
7wireVenture is a preeminent venture capital firm that invests in early-stage digital health companies supporting an Informed Connected Health Consumer – the epicenter of a consumer-first, tech-enabled convergence of the health and wellness markets. Fund successes, such as founding Livongo, are due in large part because the team is comprised of both seasoned operators and investors with extensive industry experience. Being highly selective with investments, the fund works side-by-side with founders to build companies that change the status quo and empower consumers to be better stewards of their health. As company builders, the 7wire team has assumed highly involved roles, in some cases, even pursuing a Hatch strategy to start promising new ventures. Visit www.7wireventures.com to learn more.
For candidates interested in the summer internship program, please send your resume to rachel@7wire ventures.com. Please note that this is an MBA or graduate level internship only and will be located remotely.