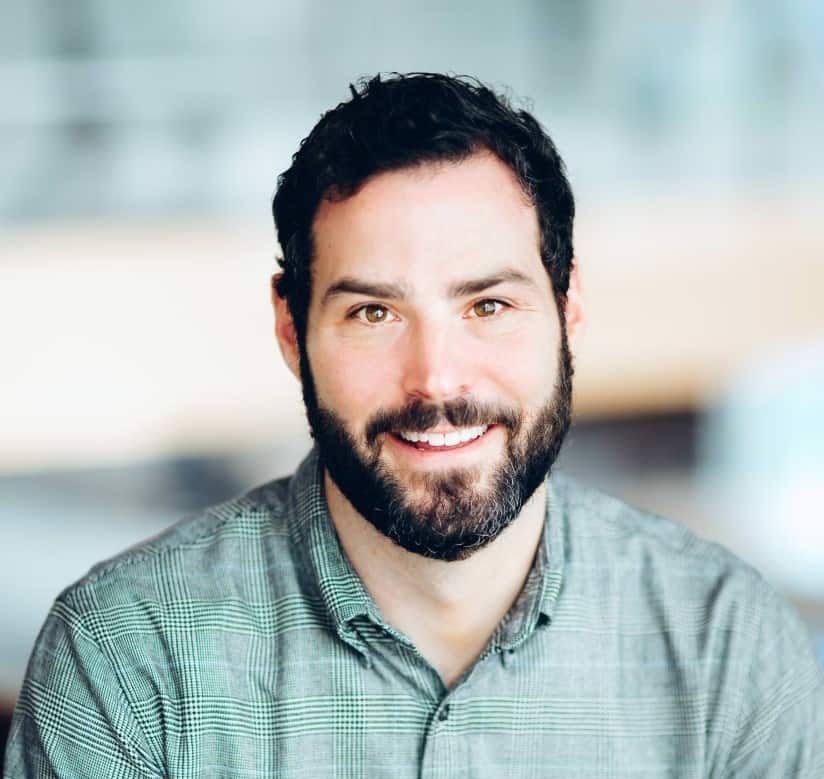 7Wire Ventures Adds Accomplished Partner
Northwestern University Professor, VC and Innovation Veteran, David Schonthal, Joins as Operating Partner at Healthcare Technology Firm
CHICAGO, Feb. 21, 2020 —7Wire Ventures is pleased to announce that David Schonthal, venture capital expert, professor, healthcare professional, and innovation veteran, has joined the team as Operating Partner. David will work with the 7Wire team to drive growth across current and future portfolio companies.
"We've known David for a long time and have admired his unparalleled leadership skills and creativity," said Robert Garber, Partner at 7Wire Ventures. "We are very fortunate to have him join our team. His innate abilities to envision the right business model designs, coach entrepreneurs and nurture ideas from genesis to scale will be an invaluable operational resource for our growing portfolio of thriving healthcare companies."
For the last seven years, David has been a Professor of Innovation & Entrepreneurship at Northwestern University's Kellogg School of Management where he teaches courses in new venture creation, design thinking and healthcare entrepreneurship. He also serves as the Executive Director of Kellogg's Zell Fellows program — a selective venture accelerator program designed to help MBA student-entrepreneurs successfully launch new businesses.
David is also a Senior Portfolio Director and Business Designer at IDEO an award-winning innovation consultancy. Through this role, David has helped companies design new business models and creative paths for products and services to get to market.
Prior to joining 7Wire Ventures, David drove value guiding executives through his role at Pritzker Group Venture Capital where he worked to improve the operational performance of growing companies. He also brings nearly a decade of venture capital experience during his time as Partner at Fusion Ventures and Tavistock Life Sciences.
"The 7Wire Ventures team's vision of empowering the Informed Connected Health Consumer is a truly compelling path to bettering our healthcare system," said David Schonthal. "The accomplishments to date of the companies within the 7Wire Ventures portfolio are impressive and I'm honored to be able to bring my lens and experience, to help them further grow and ultimately, inspire many consumers to think more holistically about their health."
David is also a co-founder of MATTER, a 25,000 square foot innovation center in downtown Chicago focused on catalyzing and supporting healthcare entrepreneurship. He is a contributor to Forbes, Inc., Fortune and Entrepreneur, writing numerous articles on corporate entrepreneurship, innovation and business design. David has received several honors for his work, a Kellogg Faculty Impact Award for excellence in teaching, as well as being named to Crain's Chicago Business magazine's "40 Under 40".
David earned his MBA from The Kellogg School of Management at Northwestern University and his B.A. in International Relations from Boston University.
 About 7Wire Ventures
7Wire Ventures is a preeminent venture capital firm that invests in early-stage digital health companies supporting an Informed Connected Health Consumer – the epicenter of a consumer-first, tech-enabled convergence of the health and wellness markets. Fund successes, such as founding Livongo, are due in large part because the team are both seasoned operators and investors with extensive industry experience. Being highly selective with investments, the fund works side-by-side with founders to build companies that change the status quo and empower consumers to be better stewards of their health. As company builders, the 7wire team has assumed highly involved roles, in some cases, even pursuing a Hatch strategy to start promising new ventures. Visit www.7wireventures.com.
Media Contact
Erik Milster
508.740.6125